;
Cornea
Cell Therapy for Corneal Endothelial Dysfunction
Experts agree on the potential benefits of implanting ex vivo expanded endothelial cells, but how soon will it become a clinical strategy?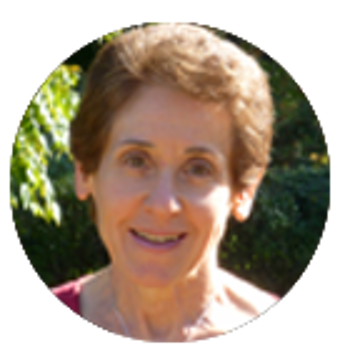 Cheryl Guttman Krader
Published: Monday, May 1, 2023
Cheryl Guttman Krader Reports
Significant progress has been made in corneal endothelial dysfunction management thanks to advances in selective endothelial keratoplasty (EK). However, two significant challenges remain—a shortage of donor tissue in many areas of the world and a need for strategies to increase long-term graft survival considering the risk of graft failure increases with time while patients can live for decades after EK.
Researchers are exploring cell therapy as an alternative approach to address these issues. Cornea specialists presented differing views on whether transplantation of ex vivo allogeneic corneal endothelial cells will become the standard for managing endothelial cell loss during a special session at the American Academy of Ophthalmology annual meeting.
Dr Ula V Jurkunas explained why this technique will replace EK in the future.
"It improves tissue accessibility worldwide and might be cost-saving," she said. "Compared to EK, it can also give better quality control and outcome predictability, be safer, and give control of cell product dose."
Highlighting the need for increased tissue accessibility, Dr Jurkunas cited published data estimating that 12.7 million people are waiting for a corneal transplant worldwide. Fuchs' dystrophy is the leading indication for keratoplasty, underscoring the need for constructs to treat endothelial cell dysfunction. Since the expansion of cells obtained from one donor cornea might allow for treating numerous recipients, there is potential for both improved access to treatment and cost savings.
"Currently, one donor cornea equals one transplant," Dr Jurkunas observed. "With many passages of cultured cells, however, one donor cornea could potentially be used for treating 30 eyes or even 100."
As another benefit of a cell therapy approach using ex vivo expanded allogeneic endothelial cells, Dr Jurkunas said sorting using cell markers could allow preselection of optimally functioning cell populations. Cultured expanded cells can also be subjected to additional pathogen screening, resulting in improved safety.
"A cell therapy product can be tested for mycoplasma and various viruses not tested for in donor corneas," she explained.
There's also opportunity for dose control such that it might be possible to increase the cell dose to match the needs of the individual.
"With a cornea transplant, you are getting the tissue as is," Dr Jurkunas said.
An opposing opinion
Dr Massimo Busin offered a different view, suggesting current evidence shows the cell therapy approach will not become the standard for managing endothelial cell loss. However, he held the door open to changing his view pending future research developments.
Dr Busin agreed a cell expansion approach could help address the paucity of donor tissue in some regions. He also said it might increase graft lifespan by protecting against accelerated endothelial cell loss and immunologic rejection, although implanted cell survival remains an unknown.
"We don't know why some eyes lose more endothelial cells after graft surgery than other eyes or if a 'super graft' with a cell density of 3,000 to 4,000 cells/mm2 will last longer. It could be that with more cells implanted, there will be more loss. The problem is we do not know the mechanism that allows better survival of certain grafts with minimal endothelial cell loss and what causes a sharp decline and graft decompensation in others."
Disadvantages he cited include the lack of standardisation, the high cost of developing the necessary techniques, and unanswered safety concerns.
"We don't know if these cells will continue to replicate and populate the eye in ways that might be harmful," he explained. "Are we really sure there is no risk in terms of mutagenicity with the possible development of tumours?"
Dr Jurkunas agreed there is a need to understand the mechanisms underlying endothelial cell loss post-keratoplasty and improve cell culture techniques. However, she was optimistic that continued research would address these issues.
A different approach to cell therapy
Rather than using allogeneic cells, Dr Busin proposed pursuing autologous endothelial cell expansion using peripheral corneal endothelial cells expected to retain proliferative potential.
"The idea is to get cells from patients before they undergo transplantation and then modify, replicate, and reimplant the autologous cells," he explained. "This might solve the long-term problem of immunologic rejection and would be better than implanting more and more cells from a donor."
Results obtained in early research exploring different culture conditions for ex vivo expansion of corneal endothelial cells as an autologous culture were disappointing, however, with endothelial to mesenchymal transition emerging as an obstacle.
"We are also assuming the transplanted cells will work perfectly if their morphology is similar to those we transplant with DMEK or DSAEK, but we don't know if that is true.
That is why I think that, at the moment, cell therapy is not the future," Dr Busin concluded.
Ula V Jurkunas MD is an Associate Professor of Ophthalmology and Co-director of the Cornea Center of Excellence, Harvard Medical School, Boston, US. ula_jurkunas@meei.harvard.edu
Massimo Busin MD is a Professor of Ophthalmology at Università degli Studi di Ferrara, Ferrara, Italy. massimo.busin@unife.it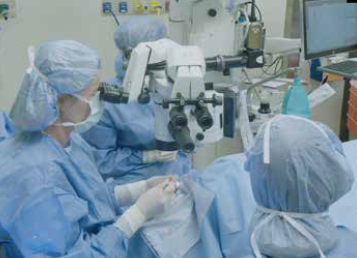 Latest Articles
;