;
Laser or ultrasound in cataract surgery?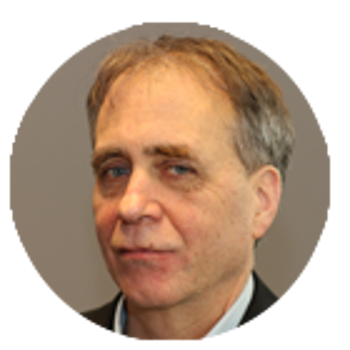 Roibeard O'hEineachain
Published: Monday, December 5, 2016
Femtosecond laser-assisted cataract surgery (FLACS) provides better visual outcomes with less trauma to the eye compared to conventional cataract surgery, according to a meta-analysis of peer-reviewed studies presented at the XXXIV Congress of the ESCRS in Copenhagen, Denmark. The analysis showed that FLACS performed significantly better than conventional surgery in terms of uncorrected visual acuity, corneal endothelial cell loss and effective phaco time (EPT), and that it posed no additional dangers to the eye apart from a slightly but significantly higher incidence of anterior capsule rupture, reported Thomas Kohnen MD, PhD, Goethe University, Frankfurt, Germany. "FLACS has a comparable advantage and disadvantage profile to conventional cataract surgery. However, FLACS appears to be superior overall," he added. Prof Kohnen and his associates included in their meta-analysis 38 peer-reviewed prospective and retrospective studies published from April 2015 to March 2016. The studies were identified through a systematic review of MEDLINE, The Cochrane Library and Embase. In total, the studies included 8,198 eyes that underwent FLACS and 7,684 eyes that underwent conventional cataract surgery with ultrasound phacoemulsification and manual incisions and capsulotomies. All of the studies compared the two cataract surgery approaches, each recording their own sets of parameters. The researchers found that mean uncorrected visual acuity was significantly better in FLACS-treated eyes than in conventionally treated eyes, both overall and in five of seven studies involving a total of 2,215 eyes (p<0.01). Best corrected visual acuity was also better during the first week (p=0.001), but not after the first month. Furthermore, in most of the trials, mean EPT was several times lower in the FLACS groups. That is, in 11 trials involving a total of 609 eyes, mean EPT ranged from 0 seconds to 5.6 seconds among FLACS-treated eyes, and from 0.12 seconds to 14.24 among conventionally treated eyes.
LOWER CENTRAL CORNEAL THICKNESS
Endothelial cell loss after six months was significantly lower in the FLACS-treated patients, both overall and in five of seven trials, which together involved a total of 833 eyes. The FLACS-treated eyes also had significantly lower central corneal thickness one day and one month after surgery compared to conventionally treated eyes. FLACS also did not appear to endanger the posterior segment to any greater extent than conventional cataract surgery. For example, posterior capsule rupture occurred with similar frequency with the two treatments, as was the case with macular oedema and increased intraocular pressure within the first 24 hours of surgery.
Thomas Kohnen: kohnen@em.uni-frankfurt.de
Latest Articles
;