Cataract
Using AI to Predict Cataract Surgery Success
Algorithm could help identify best candidates for premium IOLs. Dermot McGrath reports from Paris.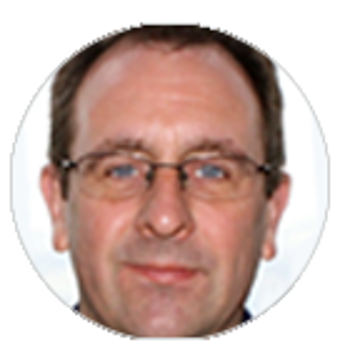 Dermot McGrath
Published: Tuesday, July 19, 2022
A machine learning algorithm has shown promise in predicting cataract surgery success and could potentially help identify patients at risk of obtaining less-than-optimal outcomes, reported Cédric Schweitzer MD at the French Implant and Refractive Surgery Association (SAFIR) Annual Meeting.
"The algorithm showed good performance in determining the overall success of cataract surgery but still needs external validation and further improvement of certain parameters before it could be used clinically," he said.
Dr Schweitzer explained the algorithm was developed in conjunction with the National Institute for Research in Digital Science and Technology (INRIA) at the University of Bordeaux using data derived from the FEMCAT study, a two-year French multicentre trial that compared femto-cataract surgery to standard phacoemulsification.
"We wanted to see if we could use artificial intelligence to predict the success of cataract surgery based on the data in FEMCAT. Cataract surgery has a high level of anatomical and visual reproducibility, and there has been a clear trend towards refractive cataract surgery in recent years, driven by patient demand and the development of premium IOLs. There is a clear need to be able to identify those patients who can expect the full benefits of modern cataract surgery," said Dr Schweitzer.
The original FEMCAT study defined success as a combination of four factors: absence of pre- or postoperative complications three months after surgery, best-corrected visual acuity (BCVA) of 0.0 logMAR at three months, refractive error less than 0.75 D at three months, and corneal astigmatism less than 0.5 D at three months.
The algorithm developed with INRIA uses random forest AI, an ensemble learning method for classification, regression, and other tasks that constructs a host of decision trees at training time.
"We used 80% of the relevant FEMCAT data as a training data set and 20% for the actual testing," Dr Schweitzer said.
The algorithm was given preoperative and intraoperative data taken from 1,497 eyes of 909 patients. A total of 29 parameters were selected, including demographic, biometric, anatomical, visual, and refractive preoperative data and total intraoperative data.
Looking at the results, the parameters with the greatest impact on the overall success rate included age, cataract grade, IOL power, intraoperative complications, surgeon factors, and keratometry.
"The algorithm performed well in determining the total success of cataract surgery, but this could be improved in the future. The sensitivity of individual criteria was in the range of 92.5% to 100%, which was very good, but around 60.3% for the overall criteria. We plan to improve the algorithm by refining the selected parameters and validating it externally, as well as enlarging the database for a more heterogenous population," Dr Schweitzer said.
When properly tested and validated, the algorithm could be used to help determine those patients who might not obtain their expected target outcomes - especially for those implanted with premium toric or multifocal lenses where expectations tend to be higher, he concluded.
Cédric Schweitzer MD is an ophthalmologist at Bordeaux University Hospital in France and the principal investigator of the FEMCAT trial. cedric.schweitzer@chu-bordeaux.fr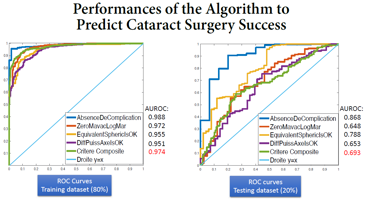 Latest Articles