Topical Biologic Treatment for Severe Sjögren's Dry Eye
rhNGF advances to pivotal trials based on favourable results in phase 2 studies. Cheryl Guttman Krader reports from ARVO 2022.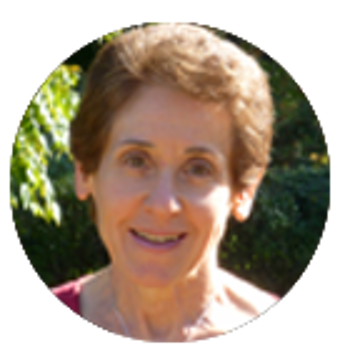 Cheryl Guttman Krader
Published: Friday, August 5, 2022
Phase 2 study results of recombinant human nerve growth factor (cenegermin-bkbj ophthalmic solution 0.002%, Dompé) have shown promise for treating moderate to severe dry eye disease (DED) related to Sjögren's disease, opening the way to phase 3 studies, reported Melissa Toyos MD.
"There is a lack of FDA-approved treatments for Sjögren's DED, and treatment with rhNGF holds special interest for this condition. Alterations in corneal innervation are particularly prevalent among patients with Sjögren's DED, and NGF acts to improve ocular surface sensory nerve function that can, in turn, induce improvements in reflex tear secretion and blink rate," she said.
In the phase 2 study, comparison of results across rhNGF dosing groups helped establish that rhNGF 0.002% administered three times daily (TID) provided the most clinically relevant enduring effects, which led to the TID dosing regimen selection for future studies.
The phase 2 study was a multicentre, double-masked trial including 261 patients randomised to rhNGF 0.002% twice daily (BID), rhNGF 0.002% TID, or vehicle TID. Eligible patients were at least 18 years of age with DED for 6 months or longer, a National Eye Institute corneal/conjunctival fluorescein staining score above 3, Symptom Assessment in Dry Eye (SANDE) score ≥25, Schirmer I (unanaesthetised) score >2 to 10 mm/5 minutes, and tear breakup time <10 seconds in the worse eye. Patients used their assigned study treatment for 4 weeks and were followed for an additional 12 weeks.
The enrolled patients were predominantly middle-aged Caucasian females. At baseline across the three study groups, mean Schirmer I score ranged from 4.7 to 5.3, and mean SANDE score was ~75.
The study's primary endpoint assessed change in Schirmer I score from baseline to week 4, and the analysis for statistical significance set a challenging threshold of p=0.025. While improvement in the Schirmer I score was greater in both rhNGF groups versus the vehicle group, the differences were not statistically significant. Results from an analysis of percentage of responders (patients achieving a Schirmer I score >10 mm/5 minutes) similarly showed better outcomes in the rhNGF group but without statistical significance.
SANDE score improved at 4 weeks in all groups, but the benefit was maintained during follow-up only in the TID group, and a difference favouring the TID group versus vehicle was seen at weeks 8, 12, and 16.
"Efficacy results were generally comparable between subgroups of patients with Sjögren's and non-Sjögren's DED," Dr Toyos said. The topical biologic was generally well-tolerated with no differences in adverse event profiles between the Sjögren's and non-Sjögren's groups. There were no serious adverse events, discontinuation rates due to an adverse event were low across all groups, and most treatment-emergent adverse events were mild and transient.
Ocular and lid pain or discomfort were the most commonly reported adverse events. Rates of discontinuation due to eye pain were similar across the three study groups.
"Treatment with NGF causes nociceptor sensitisation. Because of this known mechanism of action of the medication, eye pain was not an unexpected adverse event," Dr Toyos said.
Two phase 3 trials (PROTEGO-1 and PROTEGO-2) are now underway in patients with severe dry eye related to Sjögren's disease. Eligible patients will be randomised and self-administer the investigational medication or placebo three times a day for four weeks and followed for 90 days.
Melissa Toyos MD is in private practice in Nashville, Tennessee, USA. mtoyos@toyosclinic.com
Latest Articles