;
Telemedicine for ROP
Paediatric ophthalmologists share experiences and insights for success.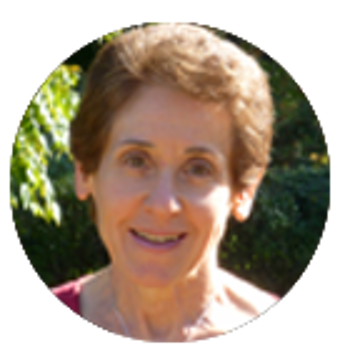 Cheryl Guttman Krader
Published: Saturday, May 1, 2021
Telemedicine for remote screening can reduce blindness from retinopathy of prematurity (ROP) and has been facilitated by advances in imaging technology. A successful programme requires close collaboration among neonatal intensive care unit (NICU) staff, well-trained imaging personnel and examining ophthalmologists combined with a detailed protocol describing image acquisition, interpretation and follow-up are critical for success. These were the take-home messages shared by speakers during a recent World Society of Paediatric Ophthalmology and Strabismus World Wide Webinar. The programme was moderated by Andrea Zin MD, Instituto Brasileiro de Oftalmologica, Rio de Janeiro, Brazil, and Manca Tekavcic Pompe MD, University Eye Clinic, Lbubljana, Slovenia, and featured an international faculty. Alejandra Daruich-Matet MD, PhD, Necker Enfants Maladies University Hospital, Paris, France, discussed her group's experience using the Panocam digital camera system for telemedicine ROP screening and treatment. "Findings from available studies show that photographic screening using contact widefield cameras can detect treatment- and/or referral-warranted ROP at a rate that is safe and comparable to screening with binocular indirect ophthalmoscopy (BIO). Most of the studies, however, compared BIO against the RetCam. No study has been performed with the Panocam, which we have used since 2018," Dr Daruich-Matet said. Describing the technology, she explained that her department has both the Panocam Pro, which is kept in the operating room, and the totally portable Panocam Solo, which resides in the consultation office. Dr Daruich-Matet said that the system allows detection of treatment- and/or referral-warranted ROP. Its main limitation is that when used to image eyes with a dark pigmented fundus, details of the periphery are hard to identify because the image appears blue. The problem is worse when the infant has a small palpebral fissure that prevents adequate contact between the cornea and the camera, she said. Mangat Ram Dogra MD discussed telescreening of ROP in middle-income group countries. He gave credit to Anand Vinekar MD, Narayana Nethralaya Eye Institute Bangalore, India, who pioneered the Karnataka Internet Assisted Diagnosis of ROP (KIDROP) programme that was the focus of his talk. Implemented in 2008, KIDROP brought ROP screening to underserved areas using non-physician graders and smartphone reporting with fast turnaround time. Imaging was initially done with the RetCam Shuttle. Now, the 3nethra Neo, is being used that compared with the RetCam is more portable, less expensive, and has higher resolution. "Teleimaging works well, but camera cost has been a big problem," Dr Dogra said. "Dr Vinekar calculated the impact of expanding telemedicine screening for ROP in India and concluded that that implementation of a KIDROP-like model in other low resource settings with similar demographics could prevent over $US 100 million of blindness burden annually. His model is being replicated in most states in India, and it is good that we have an affordable camera so it can be done in other areas." RETCAM SYSTEM Matthew S. Pihlblad MD, University of Pittsburgh, USA, described his institution's ROP telemedicine program that serves a NICU in a hospital located about two hours away. He presented the screening protocol, which follows the 2018 screening guidelines from the AAP/AAPOS/AAO/AACO. Images are acquired with a RetCam system and sent via secure email for interpretation. Dr Pihlblad reported that in the 12-month period beginning March 1, 2020, 26 babies underwent 53 examinations. At birth, the babies' mean gestational age was 29.3 weeks and their mean weight was 1,242g. "These babies tended to be larger – almost two-thirds were at least 28 weeks and at least 1,250g – and they may be ideal for telemedicine because their risk for ROP is lower and ideally they will not require transfer for further evaluation," he commented. Only five of the 53 examinations generated inadequate images that needed to be repeated, and only one baby needed referral for ROP and eventually needed treatment. "Considering that the estimated cost for ambulance transfer is $5,800, this small telemedicine program saved $145,000 in a year by avoiding transfer of the other 25 babies," Dr Pihlblad said. Polly Quiram, MD, PhD, said that the ROP service she directs at Children's Minnesota – St Paul Hospital, St Paul, USA, is involved in a ROP telemedicine program with six local hospitals. All infants who meet screening criteria at the outside hospitals are imaged by trained staff using the Phoenix Icon camera, which Dr Quiram described as very lightweight, easy to use, and featuring convenient software. She noted that the infants in the NICUs she services are often just 21-to-23 weeks gestational age and weigh between 300 and 400g. "We still see some babies with 'garden variety' ROP that is treated with laser, but more babies have aggressive posterior ROP that can rapidly progress and is treated with intravitreal bevacizumab based on the BEAT-ROP study," Dr Quiram said. She cautioned that close follow-up is critical after injection. "Anti-VEGF treatment can buy us time, but we can't just inject and forget because there is a risk for late reactivation of ROP that can progress to retinal detachment if left untreated. Continued monitoring through telemedicine enables us to provide the best high-quality care," Dr Quiram said.
Tags: paediatric
Latest Articles
;