;
Inside ESCRS
Research Awards Drive Quest for Better Patient Care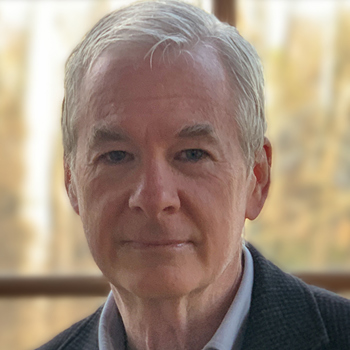 Stuart Hales
Published: Wednesday, November 1, 2023
Funding for medical research comes from a variety of sources. Industry is the leading source of funding for applied biomedical research and development, while governments are key supporters of basic and translational research—the type that generates medical breakthroughs.
Non-profits and charities also play a funding role, especially large organisations such as the Wellcome Trust (UK), the Bill and Melinda Gates Foundation (US), the Howard Hughes Medical Institute (US), and the Knut and Alice Wallenberg Foundation (Sweden). The Wellcome Trust alone has an active grant portfolio of more than £7 billion spread across roughly 3,200 research awards.
In this vast pool of research funding, what difference can an organisation like ESCRS make? Quite a lot, judging from the variety of research awards the Society funds, the research topics, and the number of applicants.
"We expect that we can derive new solutions for better patient care," says Burkhard Dick, chair of the ESCRS Research Committee, which oversees the Society's awards for clinical research, pioneering studies, open access data sets, and systematic reviews.
"All the pieces are really coming together for ESCRS's investment in clinical research to help benefit ophthalmology in a meaningful way," agrees Kris Morrill, founder and president of Medevise Consulting and a consultant to ESCRS on research programmes.
As proof, Morrill cites the ongoing EPICAT study (Effectiveness of Periocular drug Injection in CATaract surgery), led by Nienke Visser of the Netherlands. Backed by approximately €750,000 in ESCRS funding, the study aims to investigate the effectiveness of anti-inflammatory drug delivery in or around the eye during cataract surgery to prevent postoperative inflammation.
"This study has the potential to change the standard of care in cataract surgery," Morrill says.
'Great things coming'
The EPICAT study is one of four ESCRS research projects in progress or recently completed. The other projects are as follows:
·       Influence of posterior vitreous attachment on retinal detachment after lens surgery in myopic eyes (Oliver Findl, Austria)
·       Monofocal extended range of vision (Mayank Nanavaty, UK)
·       Cataract, age-related macular vision, and polarization perception (Gary Misson, UK)
Together, these studies have received approximately €650,000 in research funding from ESCRS.
More research studies are forthcoming. Earlier this year, ESCRS issued a "directed call" for the Clinical Research Awards (CRA), which supports and encourages independent clinical research. For 2023, ESCRS requested applications on the topic of a comparative, controlled trial evaluating different types of presbyopia-correcting IOLs for post-keratorefractive surgery patients undergoing lens surgery.
"This topic was one of two identified during a series of think tank sessions," Dick says. "Think tank sessions will now occur every other year to identify key research topics for Society support."
The call for CRA applications closed in mid-October. Applications for two other ESCRS research programmes—the Pioneer Research Award, which funds young ophthalmologists pursuing new initiatives, and the Systematic Review Award, an initiative to support the preparation, collation, analysis, synthesis, and reporting of high-quality medical research—are closed at the moment but will reopen in 2024.
"The Pioneer Research Award is working really well," Morrill says. "They're younger and hungrier. And the Systematic Review Award is an ideal forum to teach young ophthalmologists the value of conducting a well-constructed literature review."
For more information about the ESCRS research awards, visit https://www.escrs.org/research/
Latest Articles
;