Pack-CXL Before Antimicrobials
Evaluating a possible first-line option for treating infectious keratitis. Roibeárd O'hÉineacháin reports.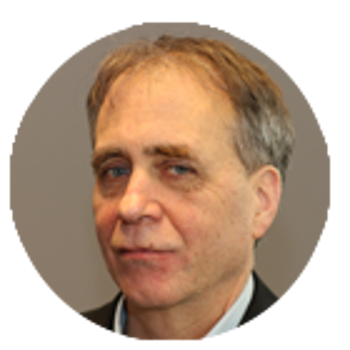 Roibeard O'hEineachain
Published: Tuesday, May 31, 2022
Photoactivated Chromophore for Keratitis-Corneal Collagen Cross-Linking (PACK-CXL) can achieve rapid resolution of antibiotic-resistant bacterial corneal infections and should be considered the first line of treatment in some cases, said Chiara Bonzano MD, PhD, FEBO.
"PACK-CXL stiffens the cornea and prevents digestion by bacterial enzymes. At the same time, reactive oxygen produced by photo-activated riboflavin destroys bacterial cellular membranes and, by disrupting DNA, also inhibits pathogen replication," she said.
Dr Bonzano described the case of an 87-year-old Caucasian male who presented to a corneal service complaining about blurry vision and corneal hypoesthesia in his left eye for about two days. The initial evaluation revealed iatrogenic lagophthalmos, cicatricial ectropion, a corneal ulcer 5.0 mm in diameter on fluorescein staining, and an inferior hypopyon of 2.0 mm. The right eye was normal.
She noted the patient's medical history included cornea perforation in the same eye managed by a cyanoacrylate glue corneal patch and a bandage contact lens three months earlier. He also reported he had undergone surgical excision of basal cell carcinoma on the forehead, left temple, left cheek, and left medial canthus one year earlier. He had no history of diabetes or herpes infection.
"After appropriate oncological surgery on the eyelids, the reconstruction must be extremely precise to preserve eyelid function and avoid consecutive exposure keratopathy and infectious keratitis," Dr Bonzano added.
On the day of admission, Dr Bonzano and her team examined the patient's eye with in vivo confocal microscopy and found no signs of fungal or Acanthamoeba infection. As the clinical picture suggested bacterial keratitis, they performed PACK-CXL. After removing the epithelium around the infection site to allow better penetration of the riboflavin, they irradiated the area of the ulcer with UV-A using an accelerated high fluence mode of 30 mW/cm2 for four minutes. Afterwards, they administered topical fortified antibiotics hourly and applied a bandage contact lens.
Within 24 hours of initiating treatment, the hypopyon disappeared, and after a few days, the corneal ulcer improved, she said. In addition, anterior segment OCT showed the cornea had markedly ameliorated by two weeks. Furthermore, there was an improvement in visual acuity. After treatment, only minimal residual corneal scarring remained.
Dr Bonzano noted corneal scraping performed at initial examination revealed the presence of a multidrug-resistant Serratia marcescens. The organism is highly virulent in part from its production of proteases and bacterial endotoxins which cause liquefactive necrosis by destruction of proteoglycans. PACK-CXL has shown effective in treating both fungal and bacterial infections, including methicillin-resistant Staphylococcus aureus. It therefore overcomes some of the diagnostic dilemma whenever surgeons face a challenging clinical scenario.
"Performed as a first-line treatment, PACK-CXL has been extremely useful in treating Serratia marcescens keratitis. It has shown a triple benefit: avoiding re-perforation by immediately stopping corneal melting and quickly stopping infection, which can become increasingly important in the context of increasing antimicrobial resistance. It also prevented emergency keratoplasty, which is associated with higher rates of re-infection and rejection," Dr Bonzano said.
The study was presented at the ESCRS Virtual Winter Meeting 2022.
Chiara Bonzano MD, PhD, FEBO is a cornea specialist at the Eye Clinic, University of Genoa and IRCCS San Martino Polyclinic Hospital, Genoa, Italy.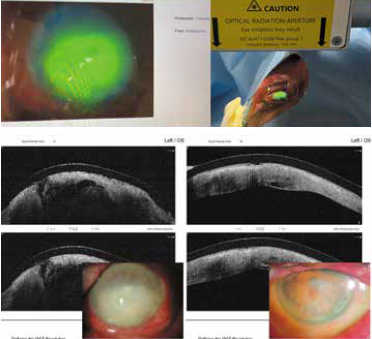 Latest Articles