Optimising Long-Term Visual Outcomes for Patients with Neovascular AMD
High compliance of at-home monitoring with AI PHP system. Cheryl Guttman Krader reports from ARVO 2022.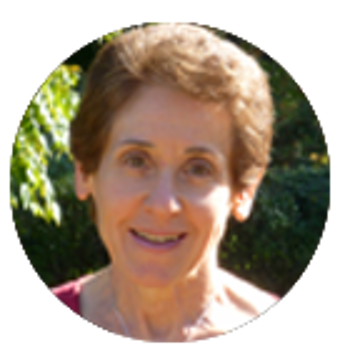 Cheryl Guttman Krader
Published: Friday, August 5, 2022
Patients with intermediate age-related macular degeneration (AMD) who convert to neovascular disease while participating in the ForeseeHome AMD Monitoring Program report excellent visual acuity at conversion and maintain good vision long-term, according to Mariam Mathai MD, reporting results from the retrospective ALOFT study.
The ForeseeHome AMD Monitoring Program is a strategy for early detection of neovascular AMD (nAMD) that combines at-home use of an AI-enabled preferential hyperacuity perimetry (PHP) with patient support and physician notification of a device-identified alert through a remote monitoring centre. The retrospective review included data collected between August 2010 and July 2020 from 3,334 eyes of 2,123 real-world patients seen at five retina clinics.
Over the study period, patients consistently used the monitoring device 5.2 times per week. During a mean monitoring duration of 3.1 years, 285 eyes converted to nAMD, with 52% of the conversions detected after a system alert, 48% during a routine visit, and one triggered by self-realised symptoms.
Median visual acuity for the 285 eyes was 20/30 at baseline and 20/39 at the time of conversion. After a mean anti-VEGF treatment duration of 2.7 years, median acuity at last follow up was 20/32 and 20/40 or better in 82% of eyes. An analysis of real-world data from the AAO IRIS® Registry showed visual acuity at diagnosis of neovascular disease predicts long-term acuity. Visual acuity was 20/40 or better in only 34% of patients monitored for conversion with standard of care relying on office visits and patient self-reported symptoms, Dr Mathai noted.
"ALOFT is the first long-term, large-scale study evaluating visual outcomes of patients with exudative AMD diagnosed while on the ForeseeHome AMD Monitoring Program. Its results clearly demonstrate the importance of early detection of nAMD and establish the ForeseeHome program as an indispensable safety net for early detection as well as giving patients good long term outcomes," she told EuroTimes.
In addition, the persistence with anti-VEGF treatment shown by patients in ALOFT is testament to how, with early treatment for nAMD, patients can have a great visual outcome that further motivates them to continue treatment long-term, she emphasised.
Dr Mathai also commented that the data on the frequency with which patients performed at-home PHP testing is another key finding from ALOFT. Practicing physicians, she noted, know patient participation in self-managed tasks is low, which has challenged remote care and telemedicine.
"I believe the role of a monitoring centre that uses cloud computing and artificial intelligence with a medically trained staff is a pivotal reason for the high ForeseeHome compliance. In addition, ALOFT establishes the ForeseeHome program as a model for providing remote care by combining modern technology with personal attention to patients."
She concluded by emphasising how patient support is essential for both patient and researcher to benefit from these types of programmes.
"We have to remember that ForeseeHome is a monitoring program and not just a device. Patients work with compassionate clinical partners who educate and support them in this journey. This certainly allows patients to not only be more compliant to their testing, but also vigilant to their symptoms," she said.
Results of the ALOFT study were published online in April 2022.i
i Mathai M, et al. Ophthalmology Retina. 2022 Apr 25: A2468-6530(22)00193-2.
Mariam Mathai MD is a clinical researcher at the Retina Group of Washington, Washington, DC, USA. mmathai@rgw.com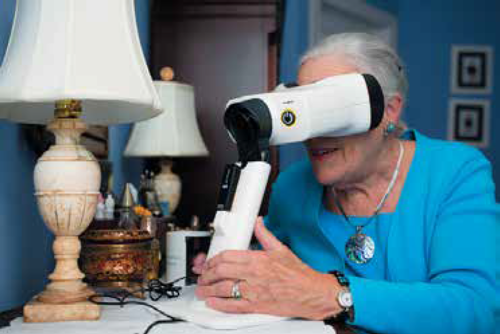 Latest Articles