;
Glaucoma
OCT-Guided Femto-Trabeculotomy
Laser system provides clear angle view for non-invasive precision incisions.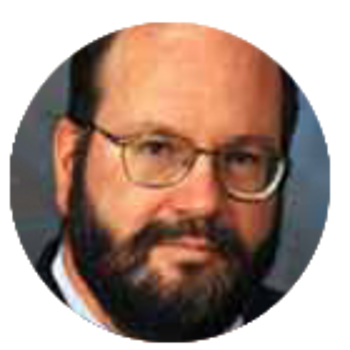 Howard Larkin
Published: Monday, October 2, 2023
A new laser system now in development promises a non-invasive and more precise way to create trabeculotomy incisions without damaging adjacent tissues.
The ViaLase FLigHT (Femtosecond Laser High-precision Trabeculotomy) procedure combines the micron accuracy of optical coherence tomography (OCT) imaging guidance with the precise cutting of a femtosecond laser to non-invasively create trabeculotomy incisions near collector channels in all four quadrants of the angle. The system also incorporates a novel high-definition camera and illumination arrangement to clearly visualise the trabecular network, covering 360 degrees without a traditional gonioscope lens.
"It gives some of the best imaging we've seen to help guide surgery," said Dr Thomas W Samuelson.
The device is docked to the eye using a single-use disposable curved lens that minimises cornea applanation, increasing patient comfort and physician visibility, Dr Samuelson added. It also allows the surgeon to cut several precisely sized channels without redocking.
The visualisation and OCT system may also be used in other glaucoma surgeries to find outflow channels for placing stents and teaching residents, said Dr Richard A Lewis.
Reduced IOP
First-in-human studies show the incisions remain patent without signs of scarring or other tissue reactions visible on either the system's on-board camera or OCT 24 months after surgery, Dr Samuelson said.1 The initial 18 patients receiving a single channel treatment of 500 x 200 microns showed a mean reduction in intraocular pressure (IOP) of 34.6% at 24 months with no serious adverse events at any point after surgery. Overall, 82% of eyes achieved more than 25% IOP reduction, and 53% achieved 25% or more.
"The 24-month first-in-human trial demonstrates excellent safety and durable IOP reduction," Dr Samuelson said.
Asked how the FLigHT procedure outcomes might compare with selective laser trabeculoplasty (SLT) as an office-based glaucoma treatment, Dr Samuelson said the technology would have to show better efficacy to justify its use.
"It's going to be a high bar to overcome SLT as the initial procedure since SLT is a step less invasive, but this is an incredibly non-invasive way to cut 500 x 200-micron channels."
The initial registration plan is to standardise the technology on a single channel. Tests to determine the efficacy of cutting more than one channel are underway, but he said the numbers are too small to tell for sure if it increases efficacy.
ViaLase is conducting studies to register the FLigHT procedure and its related devices for both the European CE mark and US FDA clearance.
Dr Samuelson presented at the Eyecelerator at the 2023 ASCRS annual meeting in San Diego, US.
For citation notes, see page 40.
Thomas W Samuelson MD is an ophthalmologist at Minnesota Ey e Consultants and associate professor at the University of Minnesota, both in Minneapolis, US. twsamuelson@mneye.com
Richard A Lewis MD is an ophthalmologist in Sacramento, California, US, who pioneered minimally invasive glaucoma surgery (MIGS) and is a past president of ASCRS and the American Glaucoma Society. He also works part-time as the Chief Medical Officer for ViaLase. rlewiseyemd@yahoo.com
Latest Articles
;