;
Paediatric Ophthalmology
Keratoconus Screening in Children with Down Syndrome
Early screening leads to early intervention.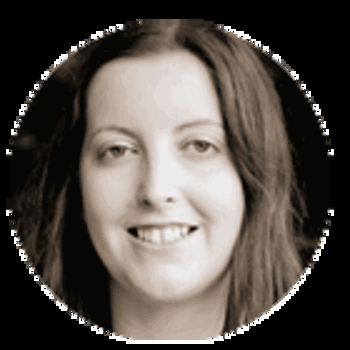 Priscilla Lynch
Published: Wednesday, November 1, 2023
Children with Down syndrome (DS) should be screened for keratoconus, as the condition is much more common in this cohort, and diagnosis and treatment are often delayed, reported Mr Barry Power.
"These children have a much higher risk of development of keratoconus," he told EuroTimes. "It happens earlier than the non-DS population, and we know early intervention is best—surgical rehabilitation in these cases is very, very challenging."
The link between keratoconus and DS is well documented—a Norwegian study estimated the incidence to be 30 times that of the general population.
"Individuals with Down syndrome present with advanced disease to our clinics far too often," he said. "Cross-linking is a highly effective early treatment and reduces the risk of further intervention and preventable sight loss."
Mr Power and colleagues launched a pilot DS keratoconus screening programme at the Royal Victoria Eye and Ear Hospital (RVEEH), Dublin, Ireland, in 2020 in conjunction with the National DS Clinic at Tallaght University Hospital, Ireland.
Children with DS were invited to the RVEEH cornea clinic for assessment, where the clinic team recorded medical history, risk factors, BCDVA, and corneal topography. The data was then compared to a control group of adults with DS referred to the clinic by standard pathways.
The screening group included 22 children with DS; complete topographic data was available in 19 patients with an average age of 13.6 years (9–18). The control group included nine individuals with topographic data available from eight patients and an average age of 34.8 years (21–48).
The average K, Kmax, and CCT in the screening and control groups were 46.6, 49.5, 470 and 55.7, 66.7, and 395, respectively.
In the screening group (N=44), 29 eyes (65%) were kept under review, 10 (22%) discharged, and 5 (11%) treated (all with cross-linking). In the non-screening control group (N=18), 8 eyes (44%) were kept under review, none discharged, and 10 (55%) needed intervention (1 penetrating keratoplasty [PKP], 2 EUA, 7 cross-linking). Several eyes in the non-screening cohort were too advanced at presentation for any form of intervention.
Mr Power reported the study found steep Ks, high levels of astigmatism, and corneal thinning in children with DS, which he believes supports the case for screening children with DS for keratoconus.
While there is no established optimum age to screen, Mr Power said, based on the pilot study: "We believe the optimum age for this to be the mid-teens to maximise the ability to undergo topography and minimise disease progression.
Our data shows, unsurprisingly, that younger screened patients have milder disease levels and a lower requirement for intervention than an older, non-screened control group."
He recommended using a Pentacam (Oculus) as a screening tool in this cohort, noting its good tolerability among those who participated in the pilot study.
Mr Power presented his research at the Irish College of Ophthalmologists 2023 annual conference in Killarney, Ireland.
Barry Power MSc, FRCOphth is an Ophthalmic Surgical Fellow at the Royal Victoria Eye and Ear Hospital, Dublin, Ireland. barryjapower@gmail.com
Latest Articles
;