;
Retina
Intravitreal Pegcetacoplan for Geographic Atrophy
Longer term follow-up and post-hoc analyses support efficacy and safety of treatment.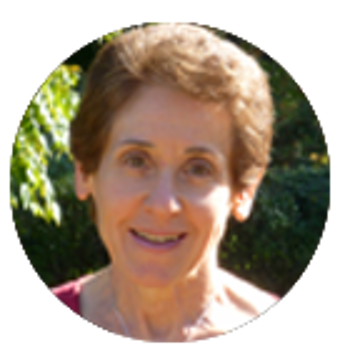 Cheryl Guttman Krader
Published: Wednesday, August 31, 2022
Intravitreal treatment with the complement C3 inhibitor pegcetacoplan (Apellis Pharmaceuticals) administered monthly or every other month is well-tolerated and slows geographic atrophy (GA) growth secondary to age-related macular degeneration (AMD), new findings from phase 3 registration studies indicate.
The phase 3 study program includes two identically designed trials—OAKS and DERBY. Across the two studies, 1,258 patients were randomised to receive pegcetacoplan 15 mg/0.1 mL monthly or every other month (EOM) or sham monthly or EOM.
As previously reported, only the OAKS trial met the primary endpoint assessing change from baseline to month 12 in total GA lesion area (measured by fundus autofluorescence). Roger A Goldberg MD, MBA presented 18-month results that showed continued reductions in GA lesion growth from month 12 to month 18 for both pegcetacoplan regimens versus sham in both DERBY and OAKS, with widening of the differences between the pegcetacoplan and sham groups. Pegcetacoplan slowed the growth in both foveal and extrafoveal lesions.
Sunir J Garg MD presented a post-hoc subgroup analysis adjusting for baseline imbalances between treatment arms in covariates affecting GA lesion growth. This led to convergence of the treatment effect of pegcetacoplan at 12 months across OAKS, DERBY, and the 12-month phase 2 FILLY study and at 18 months between OAKS and DERBY, including in the subgroups of patients with foveal and extrafoveal GA.
EFFICACY UPDATE
At 18 months, the monthly and EOM pegcetacoplan groups in OAKS showed reductions in GA growth compared to sham of 16% and 22%, respectively, and 12% and 13%, respectively, in DERBY.
"The 18-month percentage results are similar to the 12-month results, but visually, the GA lesion growth curves continue to separate over time, and that separation represents in absolute terms an increased amount of retinal tissue preserved with pegcetacoplan," Dr Goldberg said.
He also presented an analysis looking at GA growth over 6-month intervals that showed the relative underperformance of pegcetacoplan in DERBY during the first 6 months with an increasing benefit between months 6 and 12 and 12 and 18.
Analyses of data from subgroups of patients with foveal and extrafoveal lesions showed both pegcetacoplan regimens were associated with a continuous and clinically meaningful reduction in the growth rate of lesions, regardless of location. A robust effect on extrafoveal lesions observed at 12 months was maintained, and there was an improved effect on foveal lesions with ongoing pegcetacoplan treatment, he said.
REASSURING SAFETY PROFILE
The adverse event review identified no new safety signals with a lengthened treatment duration.
"Importantly, no cases of retinitis or vasculitis have been reported," Dr Goldberg said.
Pooled analyses of data from DERBY and OAKS showed rates of exudative AMD development (identified by the investigator) in the pegcetacoplan monthly, EOM, and sham groups were 9.5%, 6.2%, and 2.9%, respectively. Rates of exudative AMD per 100 patient-years were similar at months 12 and 18 for both pegcetacoplan regimens. Per injection rates of endophthalmitis and intraocular inflammation at month 18 in the pooled pegcetacoplan groups were 0.04% and 0.23%, respectively.
CONTROLLING FOR CONFOUNDERS
"One of the goals of randomisation is to balance risk factors between treatment groups, but chance imbalances can occur that can lead to differing estimates of the treatment effect. A covariate analysis is one way to compensate for that effect. The reason for doing this work is that the results of OAKS mirrored those of the phase 2 FILLY study, whereas DERBY missed its primary endpoint in both treatment arms. Since the design of the studies, we have a better understanding of many variables that affect GA growth," Dr Garg explained.
The post-hoc covariate analyses identified imbalances in the DERBY trial in proportions of study eyes with unifocal lesions and with extensive intermediate/large drusen that favour sham treatment. Identified imbalances in the OAKS trial were in the proportion of eyes with extrafoveal lesions that may have attenuated the effect of pegcetacoplan and in the FILLY trial in proportions of eyes with low-luminance deficit and extensive intermediate/large drusen favouring pegcetacoplan.
After adjusting for the covariates, the magnitude of pegcetacoplan effect at month 12 in OAKS was the same or slightly greater than observed in the primary analysis. The covariate adjustments in DERBY and FILLY led to results that more closely mirrored the results in OAKS.
A covariate-adjusted analysis of lesion growth at month 18 in patients with extrafoveal lesions showed that all pegcetacoplan treatment arms in DERBY and OAKS had a nominally significant effect as was observed in the primary analysis but with somewhat better convergence between studies. Data from the subgroup with foveal lesions showed the treatment effect of pegcetacoplan was similar in the covariateadjusted and primary analysis for OAKS but improved in the covariate-adjusted analysis in DERBY, Dr Garg said.
He reiterated that the covariate analysis does not fully explain treatment group imbalances nor replace the primary analysis.
Dr Goldberg and Dr Garg presented at the annual ARVO conference in Denver, Colorado, US.
Roger A Goldberg MD, MBA is a partner at Bay Area Retina Associates, Walnut Creek, California, US, and a Volunteer Professor at the CPMC Ophthalmology Residency program, San Francisco, California, US. rgoldberg.eyemd@gmail.com
Sunir J Garg MD is a partner with MidAtlantic Retina and a Professor of Ophthalmology on the Retina Service of Wills Eye Hospital, Philadelphia, Pennsylvania, US. sgarg@midatlanticretina.com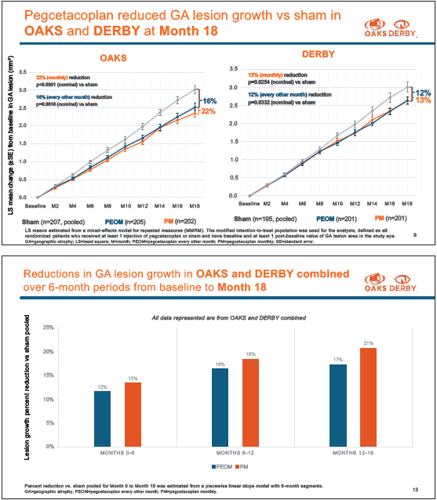 Latest Articles
;