iNovation is Coming Soon
ESCRS symposium looks to the future of ophthalmology.
What does the future hold for cataract and refractive surgery? How should we approach presbyopia? What is happening with robotics, AI, and the digital operating room? How will these developments be regulated, and which companies will prevail? These are just some of the topics featured at iNovation, the full-day ESCRS symposium on Friday, September 16 in Milan, immediately before the opening of the main ESCRS Congress.
Hundreds of clinicians, industry innovators, and financial professionals from around the globe will convene to discuss these and other topics in free-flowing panel discussions and emerging company presentations. The symposium also offers an excellent chance to hear the latest developments in the European commercial and capital markets.
"We have put a great deal of effort into designing a programme that is as stimulating and interactive as possible and where doctors play a major part throughout. The intention is to stimulate debate, get answers to hard questions, and really get to the heart of the matter," said ESCRS President Oliver Findl.
Sessions throughout the day will focus on the most urgent clinical needs and barriers to success in anterior segment care. The format includes expert panel discussions on key clinical and regulatory issues as well as presentations from many emerging companies that will give attendees a chance to see what's in the pipeline and network directly with leaders in their fields.
The sessions will be moderated by a who's who of international ophthalmology, including Thomas Kohnen, Eric Donnenfeld, Ike Ahmed, Filomena Ribeiro, Rudy Nuijts, and Paul Rosen.
Highlights include:
The latest ESCRS survey results on current practice trends
Managing presbyopia from the earliest stage through to cataract
Impact of the EU Medical Device Regulations and reimbursement trends on ophthalmic innovation
Advanced cataract extraction – now and in the future
The digital clinic – diagnostic data integration, EMRs, and Artificial Intelligence
The business future of European ophthalmology
Glaucoma in the cataract practice – new drugs, sustained release, and MIGS
The iNovation symposium also shares the primary goal of the entire ESCRS Congress: improving sustainability in all areas of ophthalmology. The penultimate session, chaired by Dr Findl, addresses improving sustainability, from manufacturing to the operating room. Panelists will discuss long-term strategies for managing clinical waste.
"A sustainable iNovation Day requires commitment and collective action from participants, exhibitors, sponsors, organisers, and suppliers. Our approach is to engage, inspire, and catalyse collective action to make a zero-impact event," Dr Findl said.
For more information, please visit https://inovation.escrs.org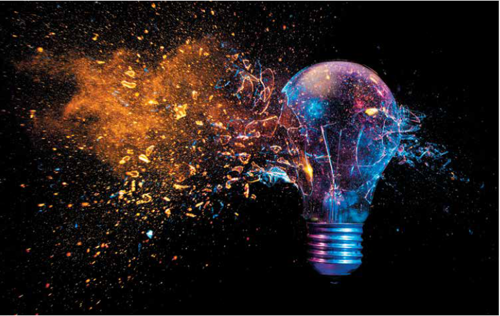 Latest Articles