;
Corneal Therapeutics
Innovations in Treatment for Corneal Endothelial Disease
Techniques using rho-kinase inhibitors explored as alternatives to keratoplasty. Cheryl Guttman Krader reports from Milan.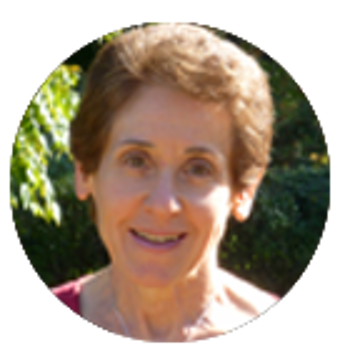 Cheryl Guttman Krader
Published: Wednesday, November 9, 2022
Multiple surgical techniques exist for treating corneal endothelial disease—but innovative researchers are pursuing the possibility topical pharmacotherapy with a rho-kinase inhibitor (RKI) might be an effective non-invasive option for certain forms of corneal endothelial disease, according to Shigeru Kinoshita MD, PhD.
"Recent studies have shown that RKIs have potentially beneficial effects on corneal endothelial cells. Currently, several RKIs are available worldwide. They include the antiglaucoma agents ripasudil HCl hydrate ophthalmic solution 0.4%, netarsudil ophthalmic solution 0.02%, as well as the investigational compound Y-27632," he said.
Dr Kinoshita reviewed the preclinical evidence underlying interest in RKI therapy for corneal endothelial disease and findings from limited clinical experience investigating it as a topical treatment. He also briefly reviewed the inclusion of Y-27632 in a protocol for human corneal endothelial cell injection therapy for corneal endothelial failure. In this minimally invasive regenerative treatment approach, the RKI is used both for cell cultivation and administered with the cell suspension into the anterior chamber. In fact, the cell injection therapy with RKI shows very dramatic, promising clinical results as a surgical treatment for corneal endothelial failure.
EARLY EVIDENCE
Dr Kinoshita credited work published by Japanese investigators Dr Yoshiki Sasai and colleagues in 2007 as the impetus for pursuing RKI treatment for corneal endothelial disease. In their in vitro study, the researchers showed that Y-27632 promoted attach­ment of human embryonic stem cells on extracellular matrix.
"Therefore, we thought, 'Why not use an RKI to promote the initial attachment of the human corneal endothelial cell in culture?'," he explained.
In a study investigating the effect of Y-27632 on cultivating monkey corneal endothelial cells, Dr Kinoshita and colleagues were surprised to find benefits for promoting cell adhesion, increasing cell proliferation, and inhibiting apoptosis. Subsequent in vivo studies conducted first in rabbits and then in monkeys showed the potential for topical Y-27623 10 mM to treat corneal endothelial dysfunction. In these experiments, researchers created a partial corneal endothelial defect using the transcorneal freezing technique, then treated eyes with Y-27623 or control (PBS) six times daily for two days. Results showed Y-27623 increased cell proliferation and accelerated wound healing.
CLINICAL APPLICATION
The first clinical use of RKI treatment for corneal endothelial disease involved a patient with Fuchs' endothelial corneal dys­trophy (FECD). After damaged endothelial cells were removed by transcorneal freezing, the eye was treated with Y-27623 10 mM six times daily for one week.
"At one week, the cornea was already transparent, and at one month, visual acuity improved to 20/20, central corneal thickness decreased to the normal range, and the patient was very happy," Dr Kinoshita said.
However, additional experience in a limited number of eyes showed the treatment combining partial endothelial removal followed by topical Y-27623 was effective for rescuing endothelial dysfunction in eyes with central corneal oedema related to early FECD, but not in cases of diffuse oedema associated with laser iridotomy-induced bullous keratopathy or pseudoexfoliation syndrome keratopathy.
Reports from Kathryn Colby MD and Gregory Moloney MD showed the potential benefit of using topical ripasudil as a rescue strategy for eyes that failed to clear after undergoing Descemet-stripping only (DSO) for FECD.
"Now the multicentre K-321-201 study has been performed in the United States, and in the near future, we will see whether K-321 (a novel formulation of riparsudil) is safe and effective for promoting healing after DSO for FECD," Dr Kinoshita said.
Dr Kinoshita presented another clinical case involving an eye in which two-thirds of Descemet membrane was accidentally peeled off during cataract surgery. Because the healthy endothelial cells remained, he considered treating the eye with Y-27632 using a concentration of 1 mM. After just 11 weeks, the patient's vision improved from count fingers to 20/25, the cornea became transparent, and CCT decreased from 964 μm to 582 μm. (Figure 1)
"The results are extraordinary. I have never seen such an effect using another kind of medical treatment," Dr Kinoshita emphasised.
He said the limited experience suggests RKI treatment could enhance wound healing after DSO for FECD or in eyes with endothelial injury following cataract surgery where healthy endothelium remains. However, he noted there is no evidence whatsoever it could improve the corneal endothelial cell layer in eyes with early-to-moderate stage FECD presenting with corneal guttae and low corneal endothelial cell density without any disruption to the corneal endothelial cell layer. (Figure 2)
MECHANISTIC INSIGHTS
Studies by Dr Kinoshita and colleagues indicate that RKI topical instillation quickly induces morphological changes in healthy human corneal endothelial cells. However, the effect is only transient with the morphology returning to normal by six hours. A recent paper by Dr Schlötzer-Schrehardt (et al.) at Erlangen University, Germany, sheds light on the potential mechanism by which RKI treatment modulates corneal endothelial cell function in eyes with FECD. Using tissue from post-DMEK specimens, the researchers found that incubation with ripasudil induced endothelial cell proliferation and migration, downregulated endothelial-to-mesenchymal transition, and upregulated the expression of genes related to endothelial pump function.
Shigeru Kinoshita MD, PhD, Professor and Chair, Department of Frontier Medical Science and Technology for Ophthalmology, Kyoto Prefectural University of Medicine, Kyoto, Japan. shigeruk@koto.kpu-m.ac.jp
CONFLICTS OF INTEREST:
Dr Kinoshita receives research support and consultant fees from Senju Pharmaceutical Co., Ltd.; consultant fees from Kowa Co., Ltd.; research support and patent from CorneaGen; patent and shareholder from Aurion Biotechnologies; and consultant fees from Aerie Pharmaceuticals.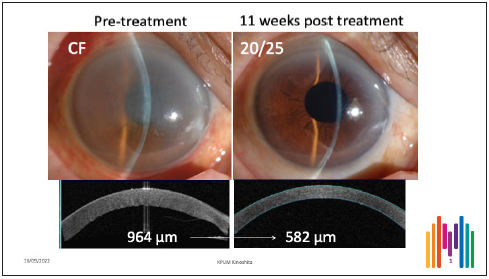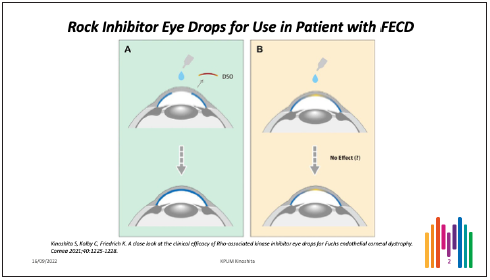 Tags: corneal endothelial disease
Latest Articles
;