;
Improving your patients' IQ
New tech creates new refractive options, patient input helps choose what's best.
"The primary reason we perform lens surgery is to improve our patients' image quality," noted Daniel H Chang MD.
But reaching refractive goals, especially treating presbyopia, often involves trading multifocality or extended depth of focus (EDOF) for some decrease in image quality (IQ) compared with monofocal lenses. IQ issues, such as induction of higher order aberrations, are also an issue in laser refractive surgery.
IQ problems, such as reduced contrast and increased blur, and dysphotopsias—including glare, halos, starbursts, and light and dark arcs—are a leading cause of patient dissatisfaction with presbyopia-correcting lenses, sometimes requiring explant. They may also require refractive retreatment. And IQ problems can affect visual function required to read or safely walk, drive, or work.
Advances in lens and diagnostic technology have significantly improved presbyopia correction IQ. But patient needs and preferences are still critical for choosing intraocular lenses and other refractive procedures. Understanding IQ and how it affects functional vision is essential to optimising it—and satisfying patients.
CENTRAL IQ
Image quality falls into two categories, central and peripheral, Dr Chang said. Central vision is the middle 20 degrees or so of the visual field. It requires high resolution and contrast for seeing fine detail and judging depth for everything from reading to working and driving. It is usually the focus of visual testing, and dysphotopsias in this area may be most troublesome.
Just as myopic defocus blurs light, so, too, do light-splitting lenses, producing glare and halos. Light scatter also produces starbursts. Generally speaking, the greater the multifocal or EDOF add, the greater the IQ problems. These issues tend to be more pronounced in diffractive lenses, said Thomas Kohnen MD, PhD.
Dysphotopsia patterns matter, too, Dr Chang said. A lens that produces multiple halos and starbursts may be more bothersome than one that produces a single focused halo or a small area of continuous glare of similar overall intensity.
Design and manufacturing changes have reduced these problems in recent lenses. High-resolution lathing softens diffractive lens ridges, reducing starburst intensity. Filtering high-energy violet light that scatters more reduces halos—and dysphotopsia complaints. But these changes don't entirely eliminate IQ concerns.
PERIPHERAL IQ
Peripheral vision is most often measured by perimetry, Dr Chang noted. It ranges from about 10 to 100 degrees off the visual axis. But its quality also is important for visual functions. These include balance and safe movement, such as seeing steps to avoid falls and motion detection of oncoming cars and pedestrians in traffic.
Therefore, before surgery, patients should be given specific descriptions of possible central and peripheral IQ lens effects to help them decide if the lenses that reduce spectacle dependence are worth it. Be sure to ask patients about their satisfaction with the first lens between surgeries, Dr Chang added.
Outside the central 20 degrees of the visual field, neural rather than optical characteristics are the limiting factors for IQ. In addition to sharply reduced cone photoreceptor density, reduced rod photoreceptor density and the increased number of receptor cells transmitting through each retinal ganglion cell progressively limit resolution and spatial vision, said Susana Marcos PhD.
Still, near peripheral vision is essential for visual functions including detecting motion and distance off axis. The natural crystalline lens is shaped to optimise it optically, while most commercially available lenses optimise mostly central vision. A multiconfiguration aspheric IOL designed by Pablo Artal PhD more closely replicates the optics of the natural lens. This reduces HOAs that can interfere with near-peripheral visual function and improves peripheral defocus and contrast sensitivity. However, the clinical significance of these improvements is unclear.
Negative dysphotopsia typically create a crescent-shaped dark shadow in the far temporal periphery that can be very disturbing, said Samuel Masket MD, and occurs more commonly than thought. In fact, when specifically asked, patients report a nearly 20% incidence early after surgery. This falls to about 3% one year postoperatively, likely due to neuroadaptation, he added.
While there is no specific diagnostic test for negative dysphotopsia (ND), the defect or scotoma can be measured and recorded with peripheral kinetic Goldmann visual field testing. The ND scotoma is worse with both eyes open, but symptoms improve when the fellow eye is occluded, either with a patch or a contact lens opaque in the periphery blocking temporally incident light. The contact lens will also improve symptoms when placed on the involved eye. For patients who continue to report bothersome symptoms, a reverse optic capture of the existing IOL or implanting an IOL in the sulcus or one with a groove around the periphery that overlaps the capsule (such as the one Dr Masket designed) resolves or prevents the symptoms.
ASK YOUR PATIENTS
Objective measures such as Snellen visual acuity don't always tell the whole story, and often reduced visual function due to degraded IQ is the culprit, said Kendall E Donaldson MD, MS. "You'll get a patient come in with 20/20, and they are so unhappy. So, there is some subjective component by patient report that is sometimes difficult to quantify."
To distinguish between visual acuity and visual function, "ask the patient," Dr Donaldson said. Several visual function questionnaires exist, but these are not usually incorporated into clinical practice, she added.
Different questionnaires measure different aspects of function and visual quality. The VF-7 is designed to assess functional improvement after cataract surgery and asks questions about ability to perform daily activities, such as reading, seeing stairs, and driving. The APPLES survey is more specific to IQ, including 21 items about the frequency and severity of glare, halos, starburst, hazy vision, blurred vision, straight line distortions, and flat surfaces looking curved. However, it has not been psychometrically validated, Dr Donaldson said.
Eyeland Design Network offers an interactive simulator that scores the intensity, size, and type of halos and glare intensity. Or ophthalmologists can simply ask patients to rate how often they have IQ symptoms and their overall satisfaction with their near, intermediate, and far vision.
Direct measures of visual quality include glare testing, contrast sensitivity, reading speed, and stereoacuity, Dr Donaldson said. These can all be affected by IOL choices and refractive surgery effect. However, judging their clinical significance can be difficult, she added. Often, IQ issues and their functional impacts worsen in dim or low light. Devices that quantitate visual function include the Tracey Technologies iTrace aberrometer and the Nidek OPD-3, which measures point spread function at different pupil sizes and light levels.
Patient-reported outcomes (PROs) should be included in measuring refractive surgery success, said Vance M Thompson MD. These should include dry eye, which can also affect IQ, and visual symptoms such as ghosting, glare, halos, and starbursts. In the two PROWL studies with the US Food and Drug Administration, such symptoms mostly declined over time and were more often resolved than induced by LASIK surgery.
Sharing such results with patients helps them understand what to expect. "We need to close the gap between how we feel about surgical outcomes and how the patient feels," Dr Thompson said, echoing a February 2022 Journal of Cataract and Refractive Surgery editorial by Dr Kohnen.
"The goal is improvement in quality of life of the patient and satisfaction. We have a variety of lenses available, but we have to figure out which lenses for which patients," Dr Kohnen stressed.
This article is based on a session of Refractive Surgery Day dedicated to patient IQ held at the American Society of Cataract and Refractive Surgery 2022 Annual Meeting in Washington, DC, US.
Daniel H Chang MD is managing partner at Empire Eye and Laser Center, Bakersfield, California, US. dchang@empireeyeandlaser.com
Thomas Kohnen MD, PhD, FEBO is professor and chair, Department of Ophthalmology, Goethe University, Frankfurt, Germany, co-editor of the Journal of Cataract and Refractive Surgery, and ESCRS treasurer. kohnen@em.uni-frankfurt.de
Susana Marcos PhD is David R Williams Director of Visual Science; Nicholas George Professor of Optics, The Institute of Optics; and Professor of Ophthalmology, Flaum Eye Institute at the University of Rochester, New York, US. susana@io.cfmac.csic.es
Samuel Masket MD is founding partner of Advanced Vision Care in Los Angeles, California, and clinical professor of ophthalmology at the Geffen School of Medicine, University of California–Los Angeles, US. avcmasket@aol.com
Kendall E Donaldson MD, MS is professor of clinical ophthalmology and medical director at the Bascom Palmer Eye Institute at Plantation of the University of Miami, Florida, US. kdonaldson@med.miami.edu
Vance M Thompson MD is director of refractive surgery at Vance Thompson Vision in Sioux Falls, South Dakota, and professor of ophthalmology at the Sanford School of Medicine of the University of South Dakota, US. vance.thompson@vancethompsonvision.com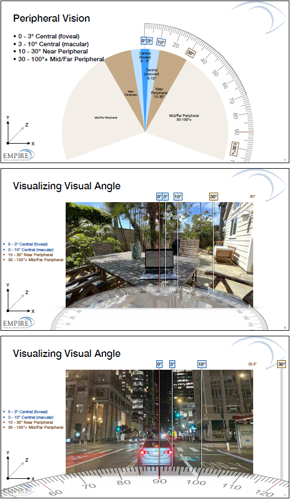 Published
Friday, September 30, 2022
Category
Refractive, Refractive Surgery, Patient Journey
;