;
Cataract, Refractive
Improving Refractive Outcomes After Cataract Surgery
OCT-based parameters and AI increase ELP prediction accuracy.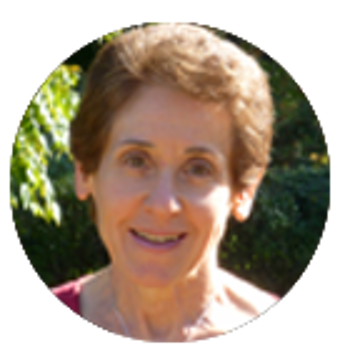 Cheryl Guttman Krader
Published: Tuesday, August 29, 2023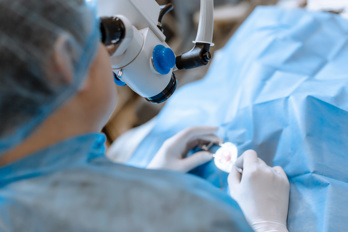 Better estimation of the effective lens position (ELP) continues to present a hurdle for achieving more accurate refractive outcomes after cataract surgery. A new method for ELP estimation using geometrical features quantified from preoperative swept-source (SS) OCT images combined with machine learning algorithms shows promise for overcoming this obstacle.
"The main novelty and important aspect of our approach is it includes information on the geometry of the crystalline lens that can now be obtained using SS-OCT for preoperative imaging," Dr Eduardo Martínez-Enríquez told EuroTimes.
"Moving ahead, we are trying to further improve the model's performance using a larger data set and additional parameters describing lens geometry."
Conducted at the Flaum Eye Institute, Rochester, New York, US, the project used data from OCT images obtained with the IOLMaster 700 (Zeiss) pre- and postoperatively in 61 eyes of 31 cataract surgery patients. Most eyes were implanted with an AcrySof IOL (54%, Alcon), but others received the Clareon (Alcon) and EnVista (Bausch + Lomb) IOLs.
Custom algorithms performed surface segmentation, distortion correction, and registration to obtain 3D cornea, crystalline lens/IOL, and retina geometry. Four models incorporating different combinations of preoperative geometrical features were tested for ELP predicting capabilities using the actual postoperative position of the IOL as the ground truth. Parameters in the four models included radius of curvature of the anterior cornea (RAC), standard axial length (AL), IOL model implanted, AL using custom indices of refraction for the different structures of the eye, axial measurements (anterior chamber and vitreous chamber depths; cornea and crystalline lens thickness), and radius of curvature of the anterior and posterior surfaces of the crystalline lens.
One thousand independent experiments were run, and a Gaussian process regression model was trained and evaluated for each experiment using five-fold cross-validation. Model performance was then compared with outcomes using the SRK/T and Haigis formulas.
The mean of absolute estimation error was 256 μm using SRK/T (200 μm using Haigis) and ranged from 119 to 197 μm for each model. The differences compared to SRK/T and Haigis were statistically significant for models including axial measurements and radius of curvature of the crystalline lens surfaces.
Analyses of maximum error across subjects and the number of eyes with an error greater than 200 μm also showed better results using each of the models than the SRK/T and Haigis formulas. Values for maximum error across subjects were 1.30 mm for SRK/T, 904 μm for Haigis, and between 474 and 671 μm for the models. SRK/T use resulted in an error greater than 200 μm in 32 eyes but in only 10 or 11 eyes with two of the four models.
The model that displayed the best performance incorporated RAC, IOL type, axial measurements, and radius of curvature of the anterior and posterior surfaces of the crystalline lens.
Dr Martínez-Enríquez noted an ELP estimation method is not limited to data acquired with the IOLMaster 700. Rather it could be implemented using values from other OCT devices able to obtain the necessary parameters.
Dr Martínez-Enríquez presented at 2023 ARVO in New Orleans, Louisiana, US.
Eduardo Martínez-Enríquez PhD is a researcher with the Spanish National Research Council, Madrid, Spain. eduardo.martinez@io.cfmac.csic.es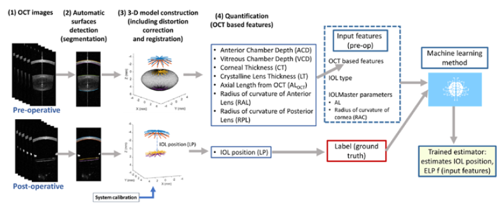 Latest Articles
;