;
Cataract, Refractive
Good Acuity at Near and Far
New presbyopia-correcting lens reveals predictable refractive outcomes.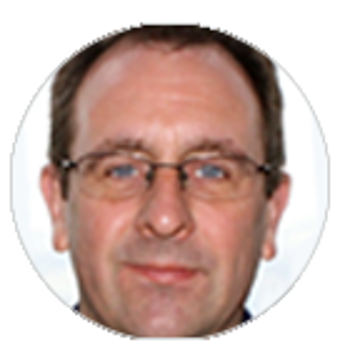 Dermot McGrath
Published: Monday, October 2, 2023
A new hybrid, acrylic IOL offers a safe and predictable means to correct presbyopia and astigmatism in cataract patients, according to the results of a French study.
"The Precizon Presbyopic NVA lens (Ophtec) is a predictable and safe approach in providing good visual outcomes at all distances with a high level of patient satisfaction," said Dr Camille Bosc. "Furthermore, the lens is forgiving in cases of tilt or misalignment and can be implanted in more complex cases."
The Precizon multifocal refractive lens is designed with a patented continuous transitional focus (CTF) optic with an anterior surface with multiple segments for far and near.
"It means there is no interruption in the focal point between the far vision and the near vision, and a smooth transition is achieved between the segments," Dr Bosc explained.
"The technology allows for a full range of vision and a continuous transition without visual artefacts."
The retrospective study included 158 eyes of 79 patients who underwent cataract surgery with bilateral implantation of the Precizon IOL. A toric version of the lens was implanted in 29 eyes.
Refractive outcomes were predictable and stable over time, with 75% of eyes achieving a spherical equivalent of ±0.50 D one month after surgery. The monocular uncorrected distance visual acuity (UDVA) was 0.1 logMAR or better for 79% of eyes, and the binocular UDVA was 0.1 logMAR or better for 96% of eyes. Near vision outcomes were also very good, with 65% of patients requiring additional correction less than 1.0 D and 24% attaining full spectacle independence at near. The binocular uncorrected near visual acuity (UNVA) was Parinaud 3 or better in 86% of eyes.
"The outcomes improved in the series because we adjusted the target refraction over time as we became more familiar with the lens," Dr Bosc said.
He added the defocus curve showed the lens could provide a visual acuity of 0.16 logMAR or better between defocus levels of +0.50 D to -2.50 D.
"The only correlated prognostic factor preoperatively was the refractive target, which means the lens performance is independent of corneal aberrations, pupil centration, and pupil diameter," he said.
In quality of life, 71% of patients reported none or only occasional glare, and 11% of affected patients said the discomfort was significant; 66% reported none or occasional halos, with 32% of affected patients reporting significant discomfort from the phenomenon.
"A limitation of the study is that not all patients received the quality-of-life questionnaire at the same time after surgery, and we know halos and glare tend to decrease over time," Dr Bosc noted.
The overall satisfaction rates were high, with 94% of patients stating they were satisfied with the lens and 66% very satisfied with the outcome. Only 6% of patients said they were dissatisfied with their visual results.
Dr Bosc presented the study at the ESCRS Winter Meeting in Vilamoura, Portugal.
Camille Bosc MD is an ophthalmologist in pr actice in Nantes, France. camillebosc@hotmail.com

Latest Articles
;