;
Sustainability
Climate Change and Eye Health
Threats arise from direct and indirect pathways.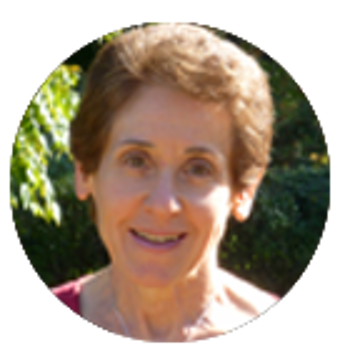 Cheryl Guttman Krader
Published: Tuesday, August 29, 2023
The impact of climate change on health is a leading global issue but seems somewhat underappreciated within the eye and vision community, said Dr Michael Chiang, Director of the National Eye Institute, in his introduction to a session on climate change and challenges in global eye health at ARVO 2023 in New Orleans, Louisiana, US.
Corroborating Dr Chiang's comment, Dr Nisha Acharya cited a recent review article on the impact of air pollution and climate change on eye health in which the authors found a paucity of relevant publications.1 She also highlighted that many online resources focusing on the health effects of climate change lacked content relating to the eye.
Dr Acharya added there is information indicating that climate change and air pollution have direct adverse effects on several ocular conditions.2 Speaking during the same session, Dr Hugh Taylor and Professor Serge Resnikoff opined that the greatest climate change ramifications on eye health would occur via an indirect effect involving climate change's impact on population migration.
Citing predictions from various models, Dr Taylor said climate change may lead at least 143 million people to move within their own country by 2050, while another source estimates for every one-degree-Centigrade rise in temperature, at least 1 billion people will be displaced.2–3 Analyses of between-region flows indicate a massive migration of people from equatorial countries northward.
"As a result, we are going to have real problems in the provision of eye care," predicted Dr Taylor.
"Although there has been progress in the past 20 to 30 years in reducing the prevalence of blindness and vision loss, the number of affected individuals continues to increase with population growth. We must think about how we will address existing unmet needs and what will happen if there is a vast migration of people from underserved regions to high-income areas. Then we also need to consider what we can do in our own behaviours, practices, and activities to reduce carbon emissions."
Prof Resnikoff also proposed the impact of migration on health systems is the most important issue surrounding climate change and eye health. Referring to the World Health Organization's health system strengthening agenda and framework describing health systems in six building blocks, he said the financing block will be the most significantly impacted by population migration.
"My suggestion is research on health systems' resilience and the development of new paradigms for financing, including eye health financing, is of critical importance," Prof Resnikoff said.
Outlining direct risks
Depletion of the ozone layer is not the primary threat of climate change, but allowing more ultraviolet radiation (UVR) to penetrate the earth's atmosphere does have consequences for eye health, Dr Acharya said.
"Increased exposure to UVR is associated with increased risks of ocular surface conditions, including pterygium, ocular surface squamous neoplasia, and cataract," she observed. "These consequences make sense, and there are data to support the associations."
Some evidence also shows risks for both cataract and ocular surface diseases expand with increased exposure to air pollutants.4
"There are some mixed results on the effect of air pollution on cataract, so this [needs] further research," Dr Acharya said. "However, there are studies showing a positive association between increasing levels of particulate matter in the air and a higher rate of cataract development."
More data are available on associations between air pollution and the development of ocular surface diseases. In addition, researchers from Australia reviewing preclinical studies investigating smoke exposure effects on ocular surface tissues and cells showed the consequences include true biological changes consistent with observed increases in clinical complaints.4
Through its effect on environmental threats, such as extending the length of wildfire and allergy seasons, global warming can also increase exposure to exogenous irritants, thereby increasing ocular surface disease risk. Furthermore, because relative humidity decreases as temperature increases, global warming can cause or worsen dry eye disease.
Yet as another consequence, climate change can impact the incidence and spread of ocular infectious diseases, particularly tick- and mosquito-borne diseases.
"With climate change, these infections might begin to spread across the planet, no longer respecting their traditional geographic boundaries," Dr Acharya said.
Evidence also points to associations between exposure to higher concentrations of particulate matter 2.5 in the air and increased risks of uveitis, diabetic retinopathy, age-related macular degeneration, and open-angle glaucoma.5–8
For citation notes, see page 54.
Serge Resnikoff MD, PhD is Professor of Ophthalmology, Brien Holden Vision Institute, Sydney, Australia. s.resnikoff@brienholdenvision.org
Hugh Taylor MD is Professor of Ophthalmology Emeritus, University of Melbourne, Australia. h.taylor@unimelb.edu.au
Nisha Acharya MD, MS is Director of the Uveitis and Ocular Inflammatory Disease Service, University of California San Francisco, US. nisha.acharya@ucsf.edu
Latest Articles
;