;
Glaucoma and blindness
Stage at diagnosis an important factor in lifetime risk of blindness from glaucoma
Early diagnosis and treatment is key to reducing the lifetime risk of blindness in glaucoma patients, said Anders Heijl MD, PhD, Lund University, Lund, Sweden.

"It would be highly desirable to reduce the number of patients with more than early disease at the time of diagnosis. Unfortunately, this is a great problem and it is probably maybe the largest risk factor for becoming blind," he told the 13th European Glaucoma Society Congress in Florence, Italy.

Glaucoma is the second leading cause of blindness worldwide. Indeed, the rate of glaucoma-caused blindness is probably underestimated. Many epidemiological studies define glaucoma blindness based on visual acuity alone. However, that may leave out two-thirds of those blind in terms of visual field testing in addition to visual acuity definitions.

He noted, for example, that in a study involving a cohort of 914 glaucoma patients in Malmo, Sweden, only 14 (1.5%) were blind according to WHO visual acuity criteria alone, but 40 (4.4%) were blind in terms of WHO criteria for both visual acuity and visual fields.

INCIDENCE VS LIFETIME RISK
Studies involving cohorts of glaucoma patients usually find a low frequency of blindness. However, studies reporting lifetime outcome suggest that the lifetime risk of blindness from glaucoma is many times higher.

In a Finnish study conducted in 2007, which reviewed the lifetime visual status in a population of open-angle glaucoma patients, 15% were blind in both eyes and 26% were blind in one eye at their last visit before death. In some cases this was not due to glaucoma but due to other causes such as macular degeneration.

Dr Heijl and associates obtained similar results when they repeated the Finnish study with a larger population. It included all patients with primary open-angle glaucoma and pseudoexfoliation glaucoma who died in Malmo between January 2006 and 2010.

At their last follow-up, 16% were blind in both eyes and 42% were blind in at least one eye from glaucoma. The time between the onset of blindness and death for most patients was two-to-three years. Very few patients became blind bilaterally before the age of 80.

Risk factors for blindness included elevated IOP, which increased the risk by 8% for every millimetre of mercury above normal. More important was the stage of glaucoma at the time of diagnosis, which increased the risk by 80% for every stage of glaucoma progression.
Authors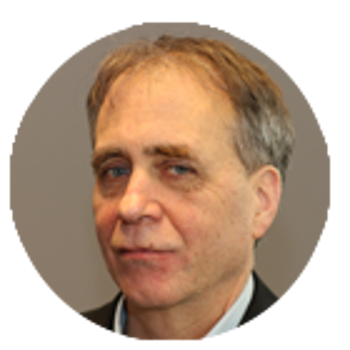 Roibeard O'hEineachain
Published
Wednesday, January 30, 2019
Category
Glaucoma