;
Paediatric, Paediatric Ophthalmology, Cataract
What are your patients thinking? Ask them!
Interview with Shareef Mahdavi
Clare Quigley
Published: Saturday, September 17, 2022
The Practice Management and Development Course returns to the ESCRS Congress in Milan for the first time since 2019. Shareef Mahdavi will be delivering the masterclass in practice management: "Beyond Bedside Manner—How Ophthalmologists Can Optimise the Patient Experience".
In this workshop, Mr Mahdavi and a panel including Paul Rosen, Amanda Carones, Sheraz Daya, and Arthur Cummings (among others) will explore what matters to patients in their eyecare experience, highlighting ophthalmologists' blind spots and revealing how to do better. The content derives from Beyond Bedside Manner, Mahdavi's book on enhancing the patient experience. EuroTimes reporter Clare Quigley MD talked with Mr Mahdavi about the upcoming course.
What are you going to cover in the masterclass?
Shareef Mahdavi: I will uncover the toolkit an eye surgeon has to improve their practice. The takeaway at the end of the day: I hope people will come away with some actionable ideas they can bring back to their practice and start implementing straightaway. They will have a new appreciation for the patient experience in the overall picture.
How can ophthalmologists assess patient experience in their own practice?
They need to ask them. Broadly there are two ways: patient surveys and patient reviews. There are plenty of tools out there you can incorporate to help automate the process. Surveys should measure satisfaction, including a few key questions, such as measuring level of agreement with a phrase like: "I would willingly recommend ABC eyecare to my friends and family that need eyecare". You want 100% of your patients to choose "strongly agree". If 100% don't strongly agree, you need to find out why that is and start asking more questions. Was it the scheduling, or how they were treated when they arrived? Or was it their interaction with the doctor? The biggest problem patients will complain about is waiting. Doctors should ask for patient reviews to start a feedback loop to initiate improvements to their service. We are going to cover the importance of this.
How would you go about getting feedback?
There are a couple of ways. Carrying out a survey can be very straightforward—you can simply email the patient and use a tool like SurveyMonkey. Alternatively, you can do something very basic, like emailing to ask them, "How did we do?" That can generate useful feedback. Reviews are different—they have the added benefit of spreading the word about your practice. You can email the patient, a process that can be automated, and ask them to please write a review, and send links to a couple of review sites. There are rules around this, including that the patient should write the review at home, not from the clinic. The review sites want legitimate reviews. Then there are other more sophisticated ways of obtaining reviews, including by a third party, which can allow for a positive review to post to the practice website automatically, and if negative, instead get sent directly to the practice manager. Other industries have already developed tools that have been adapted for these healthcare reviews.
Generalising, what areas should an ophthalmologist direct focus to see improvement in the patient experience?
The greeting and the farewell. How do we greet people when they call on the telephone or when they arrive at the practice? That has nothing to do with the doctor's skill and expertise. Doctors might say they don't care if the patient has to wait an hour to see them. But another doctor will care, the patient cares, and so the patient will move to another provider. Patients' brains do not shut down as consumers just because they are in a medical environment. Along with waiting times, the physical environment is important—patients are awake and aware of their surroundings, how clean and neat the reception is. If the chairs are uncomfortable, carpets stained, that does not inspire confidence.
Thank you very much, Shareef—looking forward to the masterclass. For those interested in reading more, check out Beyond Bedside Manner, Shareef's book of insights on improving patient experience, available on Amazon.
The Practice Management Masterclass takes place on Sunday, 18 September from 09.00–17.00 in Room Brown 1. Practice Management workshops take place the following day from 08.30–18.00.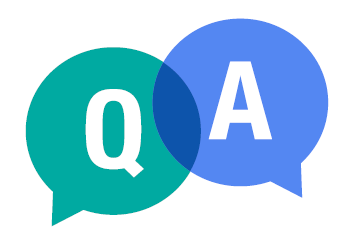 Tags: 40th Congress of the ESCRS
Latest Articles
;