Ukraine Update
The latest news on the Russian offensive strongly suggests the war will continue for months, if not years. ESCRS support, along with that of WSOPRS and BSOPRS, will remain important and frequently critical throughout this period.
With this in mind, the ESCRS is making every reasonable effort to ensure the vital equipment donated by our industry partners – and drugs largely purchased from either ESCRS's own reserves or through generous donations from both sister societies and members – reaches the right hands.
All stages of the distribution are closely monitored, administrative costs are kept to a minimum, and we try to ensure that we do not flood clinics with unnecessary material. We intend to meet the immediate need as best we can while also harbouring our resources so we can sustain our support in the long term.
The ESCRS Managing Director Tom Ogilvie-Graham once again visited Ukraine—travelling not only to clinics in Lviv but two in Kyiv and one in Irpin. We delivered an endoscope donated from BVI to Professor Marian Sarakhman at the Lviv Ophthalmic Regional Eye Trauma Centre. Professor Marian's son, Dmetro, is also a cataract and VR surgeon to whom the Managing Director is particularly grateful for chauffeuring him between Lviv and the Polish border.
We also delivered an endoscope to the ophthalmic department of Kyiv military hospital, where it was particularly sad to see young soldiers, who were fully fit only a week or two previously, now totally blind despite all the best efforts to salvage at least some sight.
Professor Andriy Ruban, who runs the Kyiv Centre of Clinical Ophthalmology, helped set up these visits and has been immensely helpful throughout, as have been Dr Lyubomyr Lytvynchuk in Giessen, Germany, and Aneliya Nehanova (who has volunteered to oversee the storage in Krakow and transport across Poland).
In addition to checking on the distribution chain and storage, the ESCRS ensures all administrative costs remain as low as possible. For example, the storage in Krakow is provided at a fraction of the market rate, and the storage and local distribution in Lviv is provided for free by Dr Goriachev and Professor Novytsky. There is a great deal of self-help when it comes to onward distribution in Ukraine, and whilst some clinics may feel we could do more, I am confident we are reaching as many as reasonably possible under the circumstances.
Other initiatives include the development of a consultant network under the direction of Dr David Verity and James Hampton in ESCRS head office. This is well underway and could be of particular use in the long term, with Ukrainian surgeons being able to discuss more complicated cases, including reconstructive surgery and facial maxillary cases.
I would like to mention one initiative in particular. We now have nearly 20 applicants for observerships from Ukrainian trainee surgeons, mainly from trauma centres, all across the country – including Kyiv, Lviv, Kharkiv, and Odesa. We do, of course, already have a scheme for observerships with a number of institutions very helpfully providing these. However, this is a large addition to that scheme and for this year only (hopefully), so I would appeal to other institutions, including private clinics, to accept one or even two Ukrainians for up to two weeks this summer. Their training in Ukraine is quite limited at present, so any experience working in a modern, fully functioning clinic would be most valuable.
The institution does not need to be a teaching establishment, providing there is a consultant who is willing to give up some of his or her time to offer explanations. The experience does not have to be related to trauma, and, of course, their travel and accommodation would be covered by ESCRS funds. Whilst we shall offer these applicants grants to attend the Congress in Milan (where the ESCRS Young Ophthalmologist committee members shall take particular care of them), if we cannot find them placements, it would be even better if Members could find places for them this year. If you can help, please let me or the Head Office know as soon as possible.
The ESCRS is also offering free registration to Ukrainian surgeons to attend the Congress and issuing grants for travel and accommodation. The reality is that only a small number of surgeons may be able to attend in person, as most will be too busy in Ukraine or not able to travel, as with any male under the age of 60. Nevertheless, it is an important gesture.
A particular acknowledgement is due to Bausch + Lomb who will be supplying two combined Stellaris machines – both of which will go to centres dealing with trauma and shall go to immediate use. However, all donations are gratefully received and shall be spent wisely.
As always, we shall do all we can to support our Ukrainian colleagues and their patients now and for as long as necessary.
Oliver Findl,
President of the ESCRS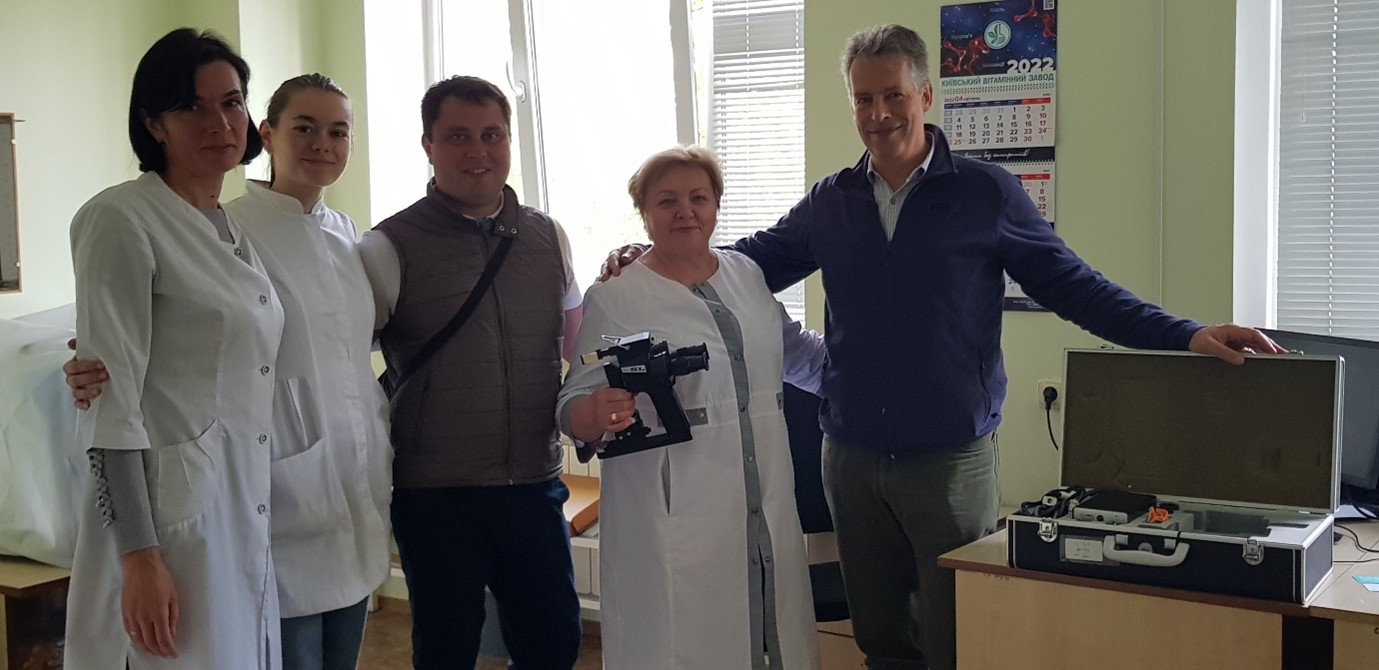 Latest Articles