Subtle Differences but Similar Performance for Multifocal IOLs
Halos and glare remain common complaints. Dermot McGrath reports from Paris.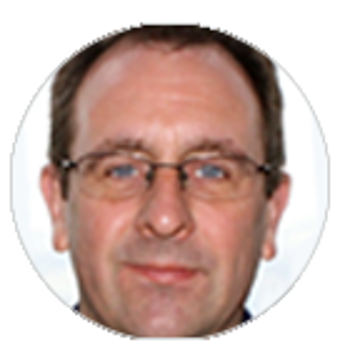 Dermot McGrath
Published: Friday, August 5, 2022
Two of the more recent diffractive multifocal implants on the market deliver consistently good visual outcomes with a low level of side effects and a high rate of spectacle independence, according to Pascal Rozot MD.
"The two implants we studied were very well tolerated and resulted in a high level of patient satisfaction with a very low incidence of side effects," Dr Rozot told a session of the French Implant and Refractive Surgery Association (SAFIR) Annual Meeting.
Dr Rozot presented the results of a comparative retrospective study of two multifocal IOLs: the AcrySof® IQ PanOptix® trifocal lens (Alcon) and the TECNIS Synergy™ multifocal IOL (Johnson & Johnson Vision) implanted between 2015 and 2021.
Both patient groups were well matched in terms of age and refractive error. The PanOptix was implanted in 38 eyes of 33 patients with a mean age of 66 years and a preoperative mean visual acuity of 0.2 D. Just over one-fifth of patients were clear lens extraction cases (21%), and the rest were cataract cases. The Synergy group included 46 eyes of 36 patients with a mean age of 62.5 years and a mean preoperative visual acuity of 0.15 D. Clear lens extraction was performed in 8% of the Synergy patients.
The results showed a slightly better performance for uncorrected visual acuity at intermediate and near distances for the Synergy lens. There was no statistically significant difference between the lenses for corrected visual acuity at all distances. The monocular defocus curve, however, showed a statistically significant difference in performance in favour of the Synergy lens for intermediate and near vision. Although there was no difference between the IOLs for contrast sensitivity testing at 100% and 25% contrast, the PanOptix showed slightly better performance at 9% contrast.
SIMILAR COMPLAINT RATES
Visual symptoms, which are a common complaint with multifocal implants, showed a similar level of disturbance for both IOL models: halos were deemed bothersome in 33% of patients for PanOptix and 35% for Synergy, while glare was an issue in 39% for PanOptix and 28% for Synergy.
"We tend to see a maximum of complaints of halos and visual symptoms up to about one month or so after the surgery – but these issues typically resolve over time with neuroadaptation," Dr Rozot said.
Patient satisfaction was high for both lenses, although more patients implanted with PanOptix (51%) said they were "very satisfied" compared to Synergy (26%). And while both patient groups also achieved a high level of spectacle independence, three patients in the Synergy group said they needed glasses for some near vision tasks.
"I wouldn't put too much emphasis on this difference as a lot depends on the lifestyle of the patient and whether they read a lot," Dr Rozot added.
Overall, he said that both IOLs delivered very good visual outcomes, with no incidence of secondary cataract, a low level of side effects, and high patient satisfaction.
Pascal Rozot MD is an ophthalmologist in private practice in Marseille, France. pascal.rozot@dr-rozot.com
Latest Articles