;
IOL, Cataract
Sizing up for Successful Surgery
Challenges for sizing short eyes include IOL calculation and selection.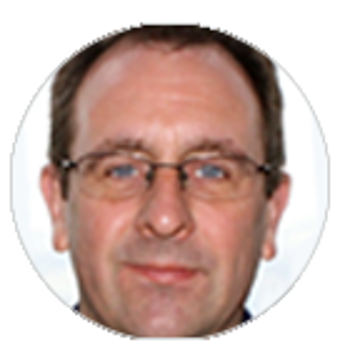 Dermot McGrath
Published: Wednesday, November 1, 2023
Cataract surgery is more challenging in short eyes, with increased complication rates and poorer postoperative refractive predictability. Nevertheless, careful preoperative planning, rigorous surgery, appropriate intraocular lens (IOL) selection, and meticulous postoperative follow-up will increase the likelihood of a successful outcome for such cases.
There is no universal definition of "short eyes," an umbrella term that includes simple microphthalmos, complex microphthalmos, anophthalmos, and nanophthalmos, points out Professor Dr Isabelle Saelens.
"There is a broad clinical spectrum of the small eye, so it is important to be aware of the biological parameters and well prepared when planning surgery," she said.
In microphthalmos (MO), the axial length is at least two standard deviations smaller than the mean axial length of a control group (typically less than 21.0 mm), with different phenotypes and a 2–14 individual prevalence in every 100,000. The clinical spectrum for MO can be divided into simple (nanophthalmos) or complex, she explained.
"Nanophthalmos is a small, organised eye with essentially normal structure: an axial length less than 20.5 mm and scleral thickness more than 1.7 mm," Prof Dr Saelens noted. "In the scientific literature, however, there is no consensus on how short the eye should be to be called nanophthalmic. This makes a difference in describing the complication rate after cataract surgery, for instance."
Biological parameters in nanophthalmos include increased scleral thickness (the main cause of choroidal effusion syndrome), a steep cornea above 46.0 D, and a small corneal diameter less than 11.0 mm.
"All of these patients have high hyperopia, so amblyopia is also common. The lens/eye volume ratio is very high, so they are prone to developing posterior or anterior synechiae," she said. "They also tend to develop early angle closure glaucoma—which can be treated with laser iridotomy and peripheral iridoplasty in the early stage and vitrectomy and lensectomy at a later stage."
Cataract surgery in nanophthalmos carries a higher risk of complications such as expulsive haemorrhage, persistent shallow anterior chamber, and aqueous misdirection syndrome, among others.
"Even if the surgery is uneventful, refractive surprises are common because of the short axial length. I always prefer to give a little bit of Mannitol intravenously just to dehydrate the vitreous and create a little bit more space that can help during the surgery," she advised.
Refractive surprise
Short eyes requiring a higher IOL power are at higher risk of a refractive surprise, so it is important to plan accordingly before commencing surgery, points out Dr Nino Hirnschall.
Although 2019 data from the EUREQUO database of 171,930 cataract extractions showed an average spherical equivalent error of -0.04 D with 74% of patients within 0.5 D of target refraction, such refractive consistency does not typically extend to short eyes.
Dr Hirnschall cited a 2011 study that showed of a subset of patients with an axial length of 20.0 mm to 22.0 mm, less than half were within 0.5 D of target refraction.1
"That means, for these patients, we really do not perform refractive surgery after cataract surgery," he said. "And especially for short eyes—if these patients are very demanding and want a multifocal or a toric IOL, it is very tricky because we don't even completely correct the spherical equivalent for them."
He added studies have shown preoperative estimation of postoperative IOL position, postoperative refraction determination, and preoperative axial length (AL) measurement are the largest contributors of IOL power calculation errors, with a mean absolute error (MAE) of 0.6 D for an eye of average dimensions.
"This a problem for every eye, no matter if it is emmetropic, hyperopic, or myopic," Dr Hirnschall said. "The problem is that 1.0 mm of error in the prediction of the lens position results in different refractive errors. For an emmetropic eye, a difference or error of 1.0 mm results in a refractive error of 2.5 D. In a short eye, this may be even 4.0 D or 6.0 D depending on the axial length. It is why even a slight error in prediction results in a significantly higher refractive error in short eyes."
In terms of the best IOL power calculation formulas to use, Dr Hirnschall said that while popular ones such as Hoffer Q, SRK II, Holladay I and II, and SRK/T are acceptable for normal eyes, it is best to avoid them in short eyes.
"Studies have shown modern formulas such as Castrop- Rauxel, Kane, Okulix (raytracing), and EVO 2.0. perform better in short eyes," he said.2
IOL selection
Although picking the right IOL in short eyes is challenging, ophthalmologists can employ some strategies to increase the chances of a successful outcome, said Dr Gerd Auffarth.
"Prediction errors increase with decreasing axial length, and there is limited availability of high-power IOLs over the range of 30.0 D," he said. "Another aspect to bear in mind is the increase in spherical aberration in higher power lenses, but there are not so many aspheric lens designs available." One possible approach is to combine two IOLs if the anterior chamber depth is in the normal range of about 2.0 mm to 2.2 mm and there is adequate space for two lenses, Dr Auffarth said.
"The idea is to implant a high-power lens in the anterior chamber and then add a monofocal IOL or a Sulcoflex aspheric add-on lens (Rayner) in the sulcus, which goes up to 10.0 D," he explained. "If the surgeon doubts the IOL calculation, the basic lens can be implanted and then wait two months to correct the final refraction with the supplementary IOL."
In addition to refractive surprise, Dr Auffarth said the surgery also carries a higher risk of complications, including uveal effusion, postoperative oedema, posterior capsule rupture, and elevated IOP after surgery.
"You need to anticipate these issues, plan ahead, inform the patient, and manage their expectations," he concluded.
This article is based on presentations at the 2023 ESCRS Winter Meeting in Vilamoura, Portugal.
For citation notes, see page 48.
Isabelle Saelens MD, PhD is an ophthalmologist at the University Hospitals of Leuven, Belgium. isabelle.saelens@uzleuven.be
Nino Hirnschall MD, PhD is a clinician and researcher at the Kepler University Clinic, Linz, Austria. nino.hirnschall@googlemail.com
Gerd Auffarth MD, PhD, FEBO is Chairman of the Department of Ophthalmology at the Heidelberg University Eye Hospital, Germany. Gerd.Auffarth@med.uni-heidelberg.de
Latest Articles
;