;
Cataract
Robot-guided Cataract Surgery
Researchers encouraged by technical performance in early testing.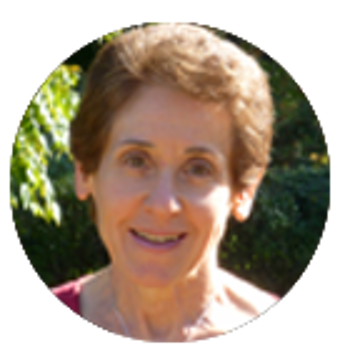 Cheryl Guttman Krader
Published: Wednesday, November 1, 2023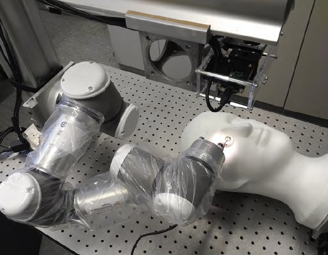 A prototype system using a 3D camera-guided robotic arm demonstrated promising results in initial technical feasibility studies investigating its potential for performing robot-assisted cataract surgery.
"Advancements in robotics and computing technology have enabled the development of robotic-enhanced surgeries in many medical sectors, but there are special challenges for adopting robotics in ophthalmic surgery," said Mr Marvin Bende. "High precision in both tracking and positioning of the robotic arm is key. What sets our system apart from other efforts in this field is instead of relying on fixating the eye, we are using real-time stereo-tracking to follow the eye and the instrument simultaneously."
Following a design goal focused on keeping the system as simple as possible, the model was built with mostly off-the-shelf parts. Its components include an industrial robotic arm fitted with a special attachment for instrument mounting.
Instead of using an external laser, the robotic system is equipped with an electric high-frequency instrument for the capsulotomy. The optimized software enables very fine tasks with the necessary acceleration and stopping performance, Mr Bende said.
A stereo camera system achieves tracking and imaging, replacing the surgical microscope. It incorporates two synchronized global shutters, colour cameras, and a light source in the centre to provide the red reflex. In addition to monitoring the eye's position and rotation, the tracking system can extract some data that allows compensation for surgically induced changes, such as deformation resulting from the introduction of instruments.
Measuring performance
The studies assessing technical feasibility used mechanical eye models to evaluate instrument guidance, photorealistic dummy eyes to gauge tracking, and porcine eyes for assessing whole system performance in completing surgical tasks. So far, the system has only been evaluated for making corneal incisions and capsulotomies, which showed it operated with sufficient precision, motion fluidity, and speed.
"The 3D camera was able to triangulate a point in the 3D working space with accuracy of ±0.05 mm, and positioning any part of the instruments was achieved with the same level of accuracy," he said. "With this level of performance, the robot can guide instruments within the anterior chamber using a small opening at the limbus as the access and pivot point. Comparisons to recordings of human-performed surgeries showed the robotic arm moved with human-like speed and smoothness."
Further refinements
The prototype tested features a fast-swap single instrument mount, requiring the arm to come out of the eye for instruments to be exchanged manually or via an automated system where the robot selects from a bank of tools. An alternative design under consideration would use an automated, revolver-style instrument changer fitted with multiple surgical tools.
Marvin Bende spoke at ARVO 2023 in New Orleans, Louisiana, US.
Marvin Bende MSc is a researcher and project manager in the Department of Ophthalmology, Eberhard Karls University of Tübingen, Tübingen, Germany. marvin.bende@uni-tuebingen.de
Latest Articles
;