;
Pushing the Boundaries of Drug Delivery
Four companies show eyedrops are not the only means of therapeutic efficacy.
Dermot McGrath Reports
Ocular drug delivery systems continue to push the boundaries in a drive to improve therapeutic efficacy, enhance patient comfort and compliance, and reduce side effects in treating a wide range of ocular conditions.
Along with new diagnostic technology, drug delivery has the highest number of new companies with products in development, said Kris Morrill, Founder and President at Medevise Consulting, who chaired a recent Oracles of Eye Innovation webinar on the subject.
"The global ophthalmic drug delivery system's market size was valued at $12.1 billion in 2021 and is projected to expand at a compound annual growth rate of over 8% from 2022 to 2030," she said. "We have identified more than 50 companies in the US and EU that have raised over $1.6 billion since their inception."
Although most of the companies in this space are focused on eyedrops (despite the known drawbacks of this approach), other firms are exploring the potential of technologies such as contact lenses, punctal plugs, intracameral implants, prodrugs, iontophoresis, nanocarriers, and hydrogels, among others, to deliver drugs safely and effectively into the eye.
"The hot areas therapeutically are sustained release for glaucoma, wet AMD, and diabetic retinopathy, as well as topical administration for retinal diseases and gene delivery," said Morrill before introducing four companies hoping to take their pipeline products to market soon.
Nanotechnology approach
A nanoparticle punctal plug (Eximore Ltd) offers several advantages over eyedrops for drug delivery into the eye.
"The challenges for eyedrops include non-compliance and overuse, pulsatile drug concentration, deviation from the therapeutic window, around 5% bioavailability, and known side effects from preservatives," said Eyal Sheetrit, CEO of Israeli biotech firm Eximore Ltd.
Eximore's approach uses patented technology to mould the active drug into the nano-layered plug, which is then implanted into the tear duct.
"Natural tears carry the active drug to the eye for effective and better-targeted treatment. It is a fast, easy, and minimally invasive procedure that can be done in the physician's office," he said. "There is a high drug retention rate and long-lasting effect. The plug is non-degradable so we can replace it every three to six months."
The plug's other potential uses include glaucoma, dry eye, myopia, and ocular allergies. Combination therapies are another possibility, as the plug can carry more than one drug at the same time.
Eximore has completed phase I trials in glaucoma patients and anticipates starting phase II trials for glaucoma in the US early next year and in Asia for dry eye.
Gene therapy approach
Harnessing the capability of the eye's ciliary body to generate its own therapeutic proteins is the novel approach to drug delivery proposed by French biotech company Eyevensys.
"By introducing proprietary DNA plasmids encoding therapeutic proteins directly into the ciliary muscle via a patented electro-transfection system, our approach offers the possibility of a wide range of targeted, long-lasting treatments that are safe, convenient, and effective," explained Patricia Zilliox, President and CEO of Eyevensys.
Although the platform's safety and feasibility have been demonstrated in late-stage non-infectious uveitis, Zilliox said target indications for the technology include wet AMD, geographic atrophy, retinitis pigmentosa, diabetic macular oedema, retinal vein occlusion, and glaucoma.
Biologics approach
Sustained release products delivered into the eye in a preformed implant or via an in situ depot forming implant photo cross-linked during injection is the novel approach Re-Vana Therapeutics developed to deliver larger drug volumes for extended therapeutic benefit.
EyeLief® and EyeLief-SD® (Super Dense) are biodegradable implants injected into the eye through a narrow-gauge needle, designed to achieve significant high loading of small molecule and biologic drugs, explained Michael O'Rourke, CEO of Re-Vana. The SD model provides higher release rates and drug loading, thus broadening the wide range of biologics and small molecule therapeutics capable of more than six months of sustained release. Another product OcuLief® is composed of gel made from polymeric materials that, upon exposure to short UV light, results in a photo cross-linked implant in the eye.
"We have overcome the main barriers to delivering biologics in the eye: tolerability, high drug loading, and sustained biological activity, so the protein is not denaturing over time," O'Rourke said.
Prodrugs approach
Ripple Therapeutics believes it has overcome the limitations of polymer-based drug delivery systems, using prodrug implants that deliver surface-mediated drug release over time into the eye.
"It is a platform technology, but we focus on ophthalmology because we think there are multiple markets where the current standards of care are hampered by challenges such as refractory patients, limited duration of effect, patient frustration with invasive repeat dosing, compliance challenges, and costs," said Thomas Reeves, President and CEO of Ripple Therapeutics.
The company's first product—IBE-814 IVT—is a patented intravitreal dexamethasone prodrug implant targeting diabetic macular oedema (DME) and retinal vein occlusion (RVO) with a six- to nine-month duration. A phase 2 trial is underway, with six-month data expected in the second quarter of this year. Its RTC-1119 is an intracameral latanoprost prodrug implant targeting open-angle glaucoma and ocular hypertension with a six- to twelve-month duration.
"Our preclinical data is compelling. This is a fully degradable implant once the drug releases with the possibility for retreatment without issues of stacking, which has plagued polymer-based products," Reeves said.
Kris Morrill: kris@medevise-consulting.com
Michael O'Rourke: mor@revanatx.com
Eyal Sheetrit: eyal@eximore.co.il
Patricia Zilliox: patricia.zilliox@eyevensys.com
Thomas Reeves: treeves@rippletherapeutics.com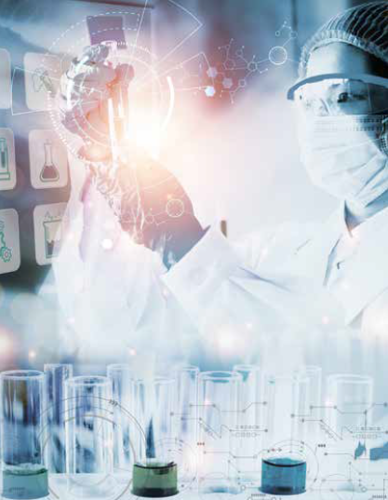 Authors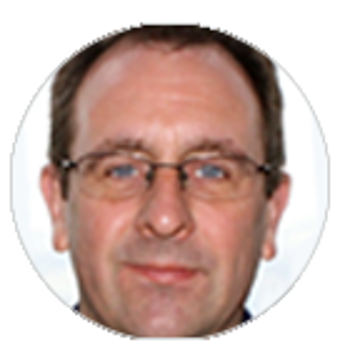 Dermot McGrath
Published
Monday, May 1, 2023
Category
Ocular
;