Patient Journey
Optimising the Patient Experience
Dr Paul Rosen announces Mr Shareef Mahdavi will present the Practice Management & Development Masterclass at the 40th ESCRS Congress in Milan.
Paul Rosen
Published: Friday, August 5, 2022
How can ophthalmologists optimise the patient experience in their public and private practices? Mr Shareef Mahdavi will deliver an answer to this question as he presents the Practice Management & Development Masterclass at the 40th ESCRS Congress in Milan.
In this highly interactive and didactic workshop, Shareef will explain the importance of redefining the doctor-patient relationship, describing what patients really want and how ophthalmologists and their staff - in public and private practice - can lead their teams to create innovative and patient-centred practices.
Shareef will be joined by an expert panel including Sheraz Daya (UK), Arthur Cummings (Ireland), Daniel Kook (Germany), Pavel Stodulka (Czech Republic), Kris Morrill (France), Julien Buratto (Italy), and Amanda Carones (Italy) for the day-long session, which takes place on Sunday, 18 September, from 08.30 to 18.00 at the MiCo Milano Convention Centre.
BEYOND BEDSIDE MANNER
The session is open to all delegates attending the 40th ESCRS Congress: both MDs and office managers/administrators are encouraged to attend, and we would particularly welcome young ophthalmologists.
The Patient Experience Masterclass will show ophthalmologists and their practice managers and staff how to tell the transformation story to their patients, better retain employees, and restore the joy of practicing medicine.
Shareef is the author of the highly acclaimed book Beyond Bedside Manner, which outlines how the success of medical practices depends on the commitment to five-star patient experience. This business book for medical practices shows how doctors, nurses, clinicians, and staff can learn to treat patients as customers and make the patient experience a part of their culture. The book also describes how prioritising the patient experience in healthcare leads to happier patients and more fulfilled internal teams.
As chairman of the ESCRS Practice Management & Development Committee, I highly recommend attendance at this masterclass.
As I have stated, everything we do as ophthalmologists has a cost. While this must not be the prime determinant of how we deliver healthcare, it clearly has a major impact. Doctors do not make natural business people, but they need to know about the business of ophthalmology in its broadest sense, and this applies to both the public and private systems.i
WHO OWNS OPHTHALMOLOGY?
In addition to Sunday's masterclass, we will also hold a number of workshops on Monday, September 19.
One of the key topics we will address in these workshops is "Who Owns Ophthalmology?"
Private equity groups have recently taken great interest in ophthalmology. Throughout Europe, large corporate entities have become major providers of ophthalmic services traditionally provided by public hospitals or independent private practices. Sheraz Daya, Pavel Stodulka, and Kris Morrill will examine this relationship and how ophthalmologists should respond.
If ophthalmologists wish to retain flexibility and autonomy in their practices, it is essential to start providing the answers to these questions and working together to discuss this key question.
SUSTAINABILITY
I am also delighted to announce the President of the ESCRS, Prof Oliver Findl, will chair a workshop called "Sustainability in Ophthalmology". Dr David Chang, Clinical Professor at the University of California, San Francisco, USA, will be one of the key faculty joining him.
In this workshop, Oliver and David will discuss why ophthalmology as a specialty needs to play its part in fighting climate change and developing more sustainable practices. They will also offer practical examples of how this can be achieved in both public and private practice ophthalmic surgeries.
In a recent article in this magazine, Dr Soosan Jacob pointed out that ophthalmic patients often need multiple outpatient visits for chronic disorders, each contributing to carbon emissions. She further noted the needed surgical solutions and faster, more ophthalmic surgeries can lead to increased waste generation through the high use of disposables.ii
ESCRS is already playing its part in encouraging the development of more sustainable practices. And under Prof Findl's leadership, the society is working with its partners to organise a socially and environmentally responsible Congress.
The vision of the ESCRS is that by 2023, we will have a Congress with zero waste to landfills, zero net carbon emissions, and will be a role model for social responsibility.
EXCITING PROGRAMME
I do not have the space in this article to outline in detail the other exciting initiatives we will discuss during the workshops on Monday, but other topics include a special industry session called "Using Automation and Artificial Intelligence to Grow Your Practice". I also highly encourage joining these discussions: Building and Developing a Private Practice, Managing and Developing a Public Ophthalmology Department, and Why Young Ophthalmologists Need to Learn Business and Management Skills.
Building on the learning from Sunday's masterclass, our "Maximising the Patient Value Journey" workshop will examine how ophthalmologists need to align their objectives across departments, merge their patients' interests with their public and private practices, and establish a shared vocabulary.
The full programme will be available on the society's website at www.escrs.org, and I look forward to seeing you in Milan.
i "Chasing Perfection—Editorial from Dr Paul Rosen", EuroTimes, May 2020.
ii "Sustainability and Waste Reduction in Ophthalmology", EuroTimes, March 2022.
Paul Rosen is Chairman of the ESCRS Trustees, Chairman of the ESCRS Practice Management & Development Committee, and Past President of the ESCRS.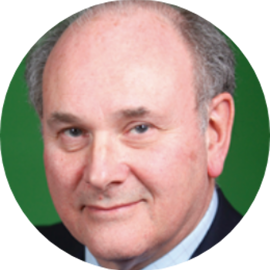 Latest Articles