;
Retina
Novel Strategy for CEP20-Related Retinal Degeneration
Early results promising from first in-human trial of a CRISPR-Cas9 gene editing therapy.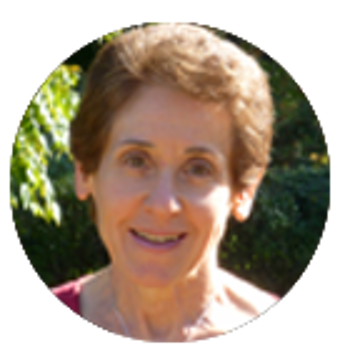 Cheryl Guttman Krader
Published: Wednesday, August 31, 2022
Initial results from a phase 1/2 clinical trial using CRISPRCas9 gene editing to treat patients with Leber congenital amaurosis type 10 show some signs of efficacy for the novel strategy without any dose-limiting toxicities or serious adverse events, said Mark Pennesi MD, PhD.
Known as BRILLIANCE, the study is investigating EDIT-101 (Editas Medicine), which represents the first clinically researched in vivo CRISPRCas9 gene editing therapy. It is evaluating the safety, tolerability, and efficacy of escalating doses of EDIT- 101 and enrolling adults and paediatric patients (ages 3 to 17) with Leber congenital amaurosis 10 caused by a homozygous or compound heterozygous mutation involving c.2991+1655A>G in intron 26 of the CEP290 gene.
The adult cohort includes low, middle, and high dose groups, and the paediatric cohort uses the middle and high doses. The treatment is delivered as a single subretinal injection into the worse-seeing eye's parafoveal region.
Dr Pennesi reported full enrolment for the three dose groups for adults and the first paediatric patient treated. He presented results from the first five adult patients in the study.
"The findings thus far suggest positive biological activity and potential clinical benefits for EDIT-101, but they are anecdotal, and the data are very early. We are continuing to enrol participants in the paediatric cohort and hope to report additional data from BRILLIANCE later in 2022," Dr Pennesi said.
THERAPEUTIC AND TRIAL DESIGN
Currently, there are no approved treatments for CEP290-related retinal degenerations. Gene augmentation using a vector to deliver a normal copy of CEP290 is not viable because the CEP290 coding sequence exceeds the packaging capacity of available vectors, Dr Pennesi explained.
EDIT-101 is designed to remove the aberrant splice donor created by the mutation in the CEP290 gene and thereby restore normal CEP290 expression. It uses a photoreceptor-tropic AAV5 vector to deliver guide RNAs highly specific to the CEP290 target sequence and incorporates a photoreceptor-specific promoter for targeted expression of the CRISPR-Cas9 system.
Investigators conduct BRILLIANCE research at five clinical sites across the United States. The first patients enrolled had very severe vision loss (light perception to 1.6 logMAR [20/800 Snellen equivalent]), but subsequent patients were allowed to have vision up to 0.4 logMAR (20/50 Snellen equivalent).
All participants receive a low-dose oral prednisone regimen for approximately six weeks after surgery as immune response prophylaxis. So far, there are reports of only mild treatment-related inflammation, and no detection of a Cas9-specific antibody.
The most frequently reported adverse event is eye pain related to the surgical procedure. There have been no cases of treatment related cataracts, oedema, or retinal thinning.
Various functional tests are being used in BRILLIANCE to assess the potential efficacy of EDIT-101, including age- and vision-level-appropriate tests of best-corrected visual acuity (BCVA). Other evaluations include the full-field light sensitivity threshold test (FST) to measure retinal sensitivity and using different chromatic stimuli to differentiate whether function is coming from rods or cones. In addition, participants are undergoing mobility testing using four separate navigation courses with varying difficulty levels that can each occur under different illumination conditions.
Dr Pennesi reported the first enrolled patient had baseline BCVA of logMAR 3.5 OU and showed a BCVA gain of 0.3 logMAR at month six. The patient, however, showed no improvement based on the FST or the mobility test and was lost to follow-up after six months due to the COVID-19 pandemic.
The second enrolled patient—also treated with the lowest dose of EDIT-101—had baseline BCVA of logMAR 3.9 OU. The patient demonstrated improvement in BCVA at month three with some subjective improvements. The BCVA gain, however, was not sustained during longer follow-up. And although the patient's performance in the mobility test also improved, a positive change was seen when the testing as performed with the patient using only his untreated eye.
Results were more promising in the middle dose cohort. The first patient treated showed a 0.7 improvement in logMAR BCVA by six weeks that was sustained at six months and accompanied by improvement in FST and mobility test performance. The patient also described multiple subjective improvements in vision.
"Most striking to me was the patient said that when they looked out at their porch before the study, they would see what looked like a single piece of wood. After the treatment, they see the porch's individual boards," Dr Pennesi said.
A second patient treated in the mid-dose cohort had been followed for three months and had improvement in the FST and mobility tests without any improvement from baseline BCVA (logMAR 1.4). The final patient in the mid-dose cohort had baseline BCVA of logMAR 0.5 OD/0.6 OS with no improvement in any of the functional tests at last available follow-up after three months.
Dr Pennesi presented these findings at ARVO 2022 in Denver, Colorado, US.
Mark Pennesi MD, PhD is Chief, Paul H Casey Ophthalmic Genetics Division, Casey Eye Institute, OHSU, Portland, Oregon, US. pennesim@ohsu.edu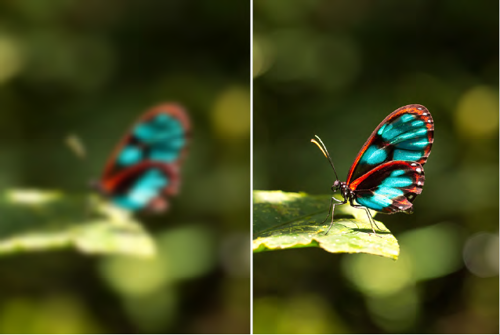 Latest Articles
;