;
Retina
New Prospects for Inherited Retinal Disease
Emerging gene-agnostic therapies offer hope of preservation and restoration of vision in eyes with retinal degeneration.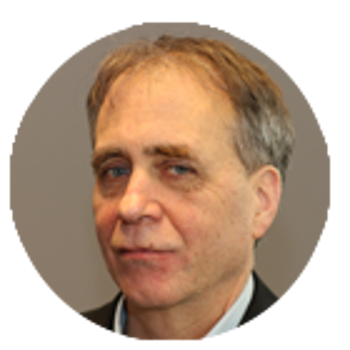 Roibeard O'hEineachain
Published: Thursday, March 2, 2023
Several new gene-agnostic, vision-preserving and restoring treatments for inherited retinal disease could soon enter clinical practice.
Three of these treatments demonstrate this potential: One is an orally administered antioxidant n-acetylcysteine for RPE Usher syndrome and potentially other conditions. A gene therapy, a second, causes cone photoreceptors to express a protein normally produced by the rod-derived cone viability factor (RCVF). The third, an optogenetic therapy, helps retinal ganglion and bipolar cells mimic photoreceptor function in eyes that lost all rods and cones.
Research indicates oxidative stress exacerbates retinal degeneration. In studies Peter Campochiaro conducted using animal models of retinal degenerative disorders, administration of the powerful antioxidant n-acetylcysteine preserved function and reduced photoreceptor loss. N-acetylcysteine is already FDA-approved for a few indications, including acetaminophen overdose.
A company called Nacuity Pharmaceuticals is conducting a clinical trial using a form of n-acetylcysteine called NACA, modified to increase its bioavailability. So far, the trial has recruited Australian patients with Usher syndrome. The company plans to report some results early in 2023, and if favourable, will begin recruiting patients in the United States.
"What we're excited about is this is a pretty non-invasive and gene-agnostic oral medication. We've invested $7.5 million thus far, and we invest in a company if there is a return on our investment," said Ben Shaberman, Vice President of Science and Communication for Foundation Fighting Blindness, whose organisation contributed funding to the research. "We don't give that out to investors—we take that money and plough it back into research. So, this is a way to keep research moving forward."
Preserving cones after rod collapse
The Foundation Fighting Blindness Retinal Degeneration (RD) Fund has also contributed to the research behind two new gene-agnostic therapies for retinal degeneration. One of the treatments, developed by SparingVision, is designed to preserve cone receptors by transfecting the remaining retinal cells with the gene RCVF.
Company founders José Sahel and Thierry Léveillard had shown in previous research that RCVF, which ordinarily is generated by rods, plays an essential role in the metabolism and function of cone receptors. Most IRDs originate in genetic defects of the rods—the subsequent death of cones may result in part from the absence of RCVF. The FDA approved SparingVision's Investigational New Drug application (IND) in December 2022 as a gene therapy approach in RP treatment.
"This is targeting cone preservation; they will target RP and I'm guessing Usher syndrome and other approved diseases. This has been in development for decades and we have invested nearly €7.5 million just in SparingVision, the company that is moving it into the clinic," Mr Shaberman said.
Optogenetics for eyes with no photoreceptors
Another company the foundation's RD fund helped launch is Vedere Bio, founded by John Flannery and Ehud Isacoff. The company has developed an optogenetic treatment for eyes that have lost all their photoreceptors. The treatment involves using an adeno-associated virus vector to transfect bipolar cells and retinal ganglion cells with the genes for opsins. The opsins cause the cells to behave as photoreceptors and provide patients with some rudimentary vision.
Other companies have used the same approach, and early clinical reports have included the case of a patient who was completely blind but observed his dog at play after undergoing the therapy. However, those approaches use microbial proteins that require high-intensity light to function properly—obligating patients to use special goggles to amplify the incoming light signal. In contrast, Vedere Bio's approach uses a medium-wave green cone opsin that works better in natural light, so patients do not require special goggles.
Vedere Bio was acquired by Novartis in September 2020. The company's leadership and research team has since launched Vedere Bio II, which has developed an optogenetic treatment using a green cone opsin with a chemical photoswitch.
The Foundation Fighting Blindness is the largest non-governmental source of research funds for inherited retinal degenerative diseases. It raises funds through private individual contributions, corporate philanthropy, and community-based fundraising activities. The foundation launched the Retinal Degeneration Fund in 2018, a venture philanthropy fund that puts returns on investments back into research. So far, the RD fund has invested more than $100 million in 12 companies.
Ben Shaberman spoke at the Retina 2022 congress in Dublin, Ireland.
Ben Shaberman MA, MS is Vice President of Science and Communication for Foundation Fighting Blindness, Maryland, US. bshaberman@fightingblindness.org

Latest Articles
;