;
Inside ESCRS
Moving Simulators to Increase Access to Skills Training
ESCRS will send surgical simulators to countries where young doctors have limited access to hands-on training.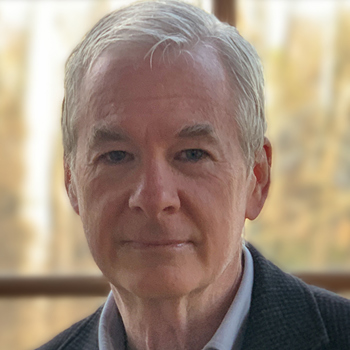 Stuart Hales
Published: Monday, May 1, 2023
Stuart Hales reports
Performing a complex surgical procedure without posing any risk to a patient sounds like the stuff of virtual reality games, but simulators for cataract surgery have been in use for about 15 years and have been shown to significantly enhance surgical skills and reduce complications in early training.
The national ophthalmological societies of some of the larger European countries, such as the UK and France, operate simulators in different locations and allow aspiring ophthalmologists to use them at little or no cost during their training. In some countries, simulator training is mandatory for gaining access to surgical training in clinical settings.
The initial outlay to purchase a simulator to train young ophthalmologists can be quite substantial. Consequently, teaching hospitals in smaller countries and some countries in eastern Europe do not have simulators or are using older models.
The ESCRS is helping to fill the void by purchasing Eyesi simulators from Haag-Streit and moving them from country to country. The simulators will be hosted by the national society, either in their office rooms or in a centrally located hospital.
"Through this project, ESCRS will intensify its role in providing hands-on skills training, which is of utmost importance to young surgeons," says Dr Oliver Findl, president of the society. "This will allow them to undergo a larger part of the curriculum on the simulator, which is not possible at our annual Congress due to the restricted time frame."
Travel logistics
The first simulator is being delivered from Haag-Streit on May 19 and will be shipped to Romania to begin the training project. As currently envisioned, each simulator will stay in one location for at least four weeks and as many as eight, depending on country size and the number of interested trainees. Ideally, the simulators will travel to six or more countries per year, visiting each country every other year, based on need. The local society will set up the simulator and oversee access.
"We will start with countries that have dual membership with ESCRS, then invite other countries to offer this type of membership, and then move to countries with the most need," Dr Findl says. "The trainees need to be or become ESCRS members, which is free for the first five years, and watch an
instructional video before using the simulator."
Training curriculum
A customised 'ESCRS curriculum' comprising eight hours of instruction is being developed by Dr Artemis Matsou and Dr Alja Crnej. The training will be delivered in two four-hour sessions; during the first session, an instructor will be available for the first 15–20 minutes to help the trainee get oriented and answer possible questions.
"For practical reasons, and in order to provide this fantastic opportunity to as many trainees around Europe as possible, two four-hour sessions were deemed the optimal allocated time for each surgeon," says Dr Matsou. "The emphasis is on basic cataract skills like anti-tremor tasks, bimanual coordination, and basic phacoemulsification steps, while some modules for more experienced surgeons will also be incorporated."
Trainees will be able to view their performance scores and compare them to previous scores to see if they improved their skills. They will also be able to download a record of completion for the various training modules to receive a certificate from the ESCRS verifying their progress.
More important than the certificate, however, is the self-assurance from practising surgical techniques in a secure, low-stress setting.
"The primary advantages of using a simulator, especially early on in surgical training, are that the surgeon has the opportunity to complete all the steps of a cataract procedure in a controlled environment and consolidate their theoretical knowledge of the surgical steps before operating on a real patient," says Dr Matsou. "It is a great advantage to do all that in a risk-free environment, with permission to fail, which is one of the big sources of anxiety for many trainees at the start of their surgical career. It is a great tool to build confidence and be the safest version of yourself before operating on a real patient."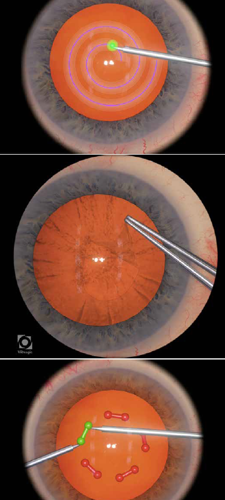 Tags: surgical training, Simulation, virtual reality
Latest Articles
;