;
Retina
Imaging Techniques Shed Light on Retinal Disease Mechanisms
OCTA imaging supports histopathological observations. Dermot McGrath reports from Hamburg.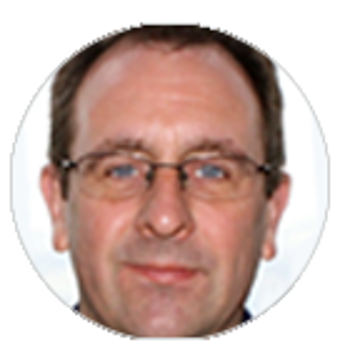 Dermot McGrath
Published: Wednesday, November 9, 2022
The rich potential of multimodal imaging to shed light on poorly understood anatomical features and disease mechanisms in age-related macular degeneration (AMD) and other retinal diseases was the main focus of the keynote Ophthalmologica Lecture by Enrico Borrelli MD, FEBO at the 22nd EURETINA Congress.
Titled "Pushing Retinal Imaging Forward: Innovations and their Clinical Meaning", Dr Borrelli's lecture explained how recent advances in retinal imaging have significantly improved the capability to assess retinal disorders in vivo with details resembling histology.
Using structural optical coherence tomography (OCT), Dr Borrelli and co-workers investigated the reflectivity of the ellipsoid zone (EZ), which is a surrogate of photoreceptor health.
"We demonstrated that the EZ reflectivity is reduced in intermediate AMD eyes, which confirms a damage of photoreceptors since the earliest stages of the disease. More importantly, we found a strong relationship between inner retinal thickness and EZ reflectivity in intermediate AMD eyes, while [we saw] no relationship between these two parameters in healthy eyes. Our results suggest that in AMD, there appears to be some pathological dependence between these two neuroretinal structures, at least on OCT," he said.
Dr Borrelli used structural OCT to investigate whether the transition from intermediate to exudative neovascular AMD has any impact on the inner retina.
"Our analysis revealed the development of exudative neovascularization is associated with significant neuronal loss that may be detected once the exudation is resolved. Notably, OCT analysis demonstrates a significant relationship between morphological alterations (presence of intraretinal fluid and damage of the outer retinal layers) and the amount of inner retinal thinning," he said.
Dr Borrelli also used optical coherence tomography angiography (OCTA) to demonstrate that the choriocapillaris is impaired (hypoperfused) in intermediate AMD eyes. "We provided imaging evidence to support the histopathologic observation that drusen co-localise to regions of choriocapillaris impairment," he said.
The second part of Dr Borrelli's presentation focused on imaging biomarkers that may be employed to guide follow-up and treatment of patients with retinal disorders.
Dr Borrelli discussed the results of a three-year longitudinal study which showed the presence of intraretinal hyperreflective foci and/or inner choroidal attenuation on structural OCT images is associated with a greater risk for progression to macular complications in patients with chronic central serous chorioretinopathy (CSC).
"Our analysis revealed that presence of inner choroidal attenuation, outer nuclear layer (ONL) thinning, and dome-shaped pigment epithelium detachment (PED) were risk factors for atrophy within three years, while the presence of intraretinal hyperreflective foci and/or inner choroidal attenuation was associated with a greater risk for progression to choroidal neovascularization (CNV)," he said.
Imaging biomarkers may also prove useful in detecting recurrences in myopic CNV that can significantly impact long-term visual outcomes.
"Overall, we reported OCT risk factors for developing exudative recurrences within 36 months of follow-up," he said.
Dr Borrelli also cited specific biomarkers he has identified, which are associated with a worse long-term visual outcome in diabetic macular oedema (DME) patients.
"An early identification of these OCT findings may adapt therapy in DME patients, and our findings may be employed to guide the optimal anatomic target in patients with this disorder," he said.
Enrico Borrelli MD, FEBO is a retina specialist at San Raffaele Hospital in Milan, Italy. borrelli.enrico@yahoo.com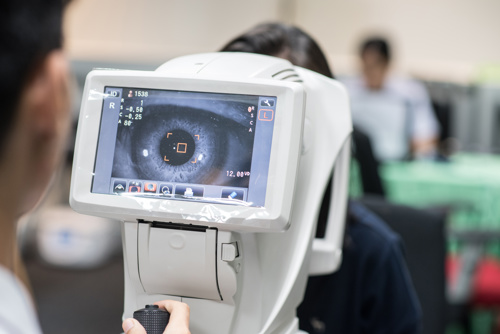 Latest Articles
;