;
Endothelial Cell Injection
Cultured cell therapy a promising alternative to keratoplasty procedures for endothelial failure.
Eyes with corneal dystrophies that undergo a promising cell therapy can achieve clear corneas with endothelial cell density superior to that achieved with endothelial keratoplasty procedures or penetrating keratoplasty, reports Shigeru Kinoshita MD, PhD.
"We think CHCEC injection therapy may be the future for corneal endothelial failure," he said.
The therapy involves intracameral injection of mature-differentiated cultured human corneal endothelial cells (CHCEC) derived from very young donor allogeneic cells in combination with the Rho-kinase inhibitor, Y-27632. With this technique, one donor cornea makes it possible to create enough CHCECs for 300 eyes.
The cells are also cultured with Y-27632, which promotes the proliferation of the mature corneal endothelial cells most suitable for restoring the corneal endothelium. Prof Kinoshita and his team have refined their technique to ensure nearly 100% of cells in the cultures are of the mature effector cell type.
A preliminary clinical trial using CHCEC suspensions with lower percentages of mature cells yielded satisfactory results in corneal clarity and endothelial cell loss. However, eyes re­ceiving the suspensions with more than 90% mature cells had faster rehabilitation and much higher endothelial cell density.
In the first trial, 11 eyes of 11 bullous keratopathy patients underwent intracameral injection of CHCECs, in which less than 90% of cells were of the pure type. By 24 weeks after injection, 10 of 11 eyes had restoration of corneal transparency with a CHCEC density of greater than 1,000 cells/mm2. At three years, 10 eyes had clear corneas with improved BCVA, and the mean endothelial count of 1,257 cells/mm2 at five years was close to that reported in eyes undergoing Descemet membrane endothelial keratoplasty (DMEK) or Descemet stripping automated endothelial keratoplasty (DSAEK).
Seven eyes underwent intracameral injection of suspensions of cultures in the second trial, in which more than 90% of cells were very mature. At four weeks follow-up, corneal epithelial oedema completely cleared in all seven eyes, compared to only four of the 11 eyes by that time in the first trial. Additionally, endothelial cell density was more than 3,000 cells/mm2 at 24 weeks, with little decay over three years.i
"We've never seen such high endothelial cell density after DSAEK, DMEK, or penetrating keratoplasty," he said.
To perform the cell injection procedure, Prof Kinoshita and his team first placed the eye under local anaesthesia before removing the central corneal epithelium by mechanical rubbing. Making a 1.6-mm incision at the limbal corneal junction, they gently scraped any abnormal material on Descemet's membrane with a silicone cannula irrigation needle.
After injecting the Y-27632 solution into the anterior chamber, they fixed the incision site with a 10-0 nylon suture and, using a syringe with a 26-gauge needle, injected a 300 microlitre suspension containing a million CHCECs through the limbus and into the anterior chamber. Patients were asked to lie face down for three hours after the procedure.
Prof Kinoshita noted the team performed the CHCEC injection procedure in 65 eyes, including 20 patients with a broadened range of indications, such as corneal endothelial failure after the penetrating keratoplasty. Phase II and phase III trials involving 27 patients are complete. Aurion Biotechnologies Japan submitted the official documents, including his group's clinical data, to the Pharmaceuticals and Medical Devices Agency (PMDA)—the Japanese equivalent of the FDA—and hope to receive approval soon.
Prof Kinoshita presented his research at the 40th Congress of the ESCRS in Milan.
Shigeru Kinoshita MD, PhD is Professor and Chair of Frontier Medical Science and Technology for Ophthalmology at Kyoto Prefectural University of Medicine, Kyoto, Japan. fmstoph@koto.kpu-m.ac.jp
References
i M Ueno et al., Cultured cell therapy a promising alternative to keratoplasty procedures for endothelial failure. American Journal of Ophthalmology, 2022; 237: 267–277.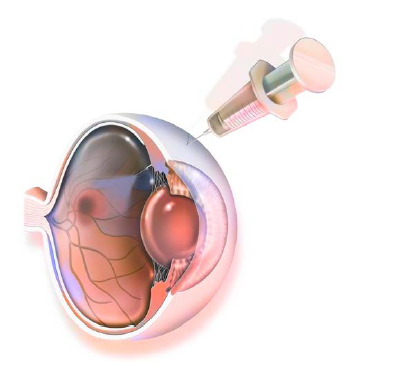 Authors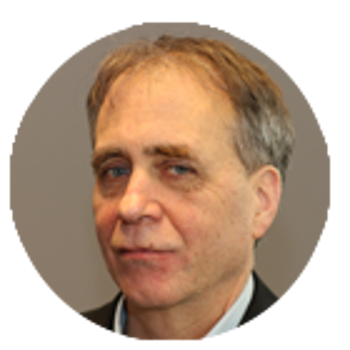 Roibeard O'hEineachain
Published
Thursday, March 2, 2023
Category
Cornea
;