;
ECCTR Providing a Wealth of Information
Registry data sheds lights on real-world corneal transplant outcomes. Dermot McGrath reports.
National and international corneal transplant registries such as the European Cornea and Cell Transplantation Registry (ECCTR) are extremely valuable in determining the real-world success rates of different keratoplasty techniques and enabling benchmarking to drive quality improvement and reduce healthcare costs, among other benefits, according to Mor M Dickman MD, PhD.
"There is a lot we can learn from major registries like the ECCTR. For instance, it gives us real-world data to show selective lamellar keratoplasty outcomes such as Descemet stripping automated endothelial keratoplasty (DSAEK) and Descemet membrane endothelial keratoplasty (DMEK) vary a lot," Prof Dickman said. "In best-case scenarios, they have advantages over penetrating keratoplasty (PK), but in the real world, the results may not be as good as we originally thought."
Possible reasons for the shortfall include the learning curve with lamellar keratoplasty, variable surgical techniques, and patient selection, among other factors.
Established in 2016, the ECCTR has collected data on more than 13,000 transplants from 15 European countries—including information on the recipient, donor and eye bank processing, transplant procedure, and two-year follow-up with graft survival and failure and patient-reported outcome measures (PROMs).
Registry data such as that contained in the ECCTR constitutes a mine of valuable information beneficial to practitioners and patients.
"Measuring is the basis for improvement—if we don't know where we are in terms of our results, and we have no basis for comparison with others, how shall we ever improve? Registries are important because they improve health outcomes and reduce healthcare costs," he said.
The ECCTR has already yielded important data on the safety, quality, and efficacy of corneal transplantation in Europe, with two peer-reviewed papers published in 2021 on practice patterns and outcome data for corneal transplantation, respectively.
Key findings included a mean recipient age for a corneal graft of 70 years, with Fuchs' endothelial dystrophy the primary reason for corneal transplantation, followed by graft failure, pseudophakic bullous keratopathy, and keratoconus, Prof Dickman noted.
"We can see that patient age changes according to diagnosis, with keratoconus patients considerably younger than Fuchs' patients. Patients with pseudophakic corneal oedema tend to be the oldest patients in the registry," he said.
DSAEK (46%) was the most performed technique, followed by PK (30%) and DMEK (9%). Vision improvement was the main reason for corneal transplantation.
Surgical technique and reason for transplantation differed between indications. "It is interesting to see some of the nuances, with the desire to reduce pain as well as improve vision more evident in PK patients compared to other lamellar techniques," he said.
In terms of graft survival and visual outcomes, Prof Dickman said the data constitutes a sharp reality check for lamellar keratoplasty.
"The real-world survival of lamellar grafts was shown to be poorer than penetrating keratoplasty grafts," he said. "Other studies have shown surgeons who perform less than 100 lamellar grafts a year have poorer graft survival, so the learning curve is probably a factor."
Beyond graft survival rates, endothelial keratoplasty provides better vision than PK, resulting in a decreased threshold for intervention, Prof Dickman added.
He outlined the potential of registry-based randomised trials to inform best clinical practices in corneal transplantation. One such trial is currently underway comparing two steroid regimens— dexamethasone and fluorometholone—for IOP elevation and endothelial cell loss. The trial will also evaluate cost-effectiveness, with indefinite follow-up ensured via the registry data and in line with evidence-based medicine guidelines.
Further information and details on how to contribute to the ECCTR and other registries supported by the ESCRS are available at registries.escrs.org/
Prof Dickman presented at the 40th Congress of the ESCRS in Milan.
Mor M Dickman MD, PhD is a professor of ophthalmology at the University Eye Clinic, Maastricht UMC, the Netherlands. m.dickman@maastrichtuniversity.nl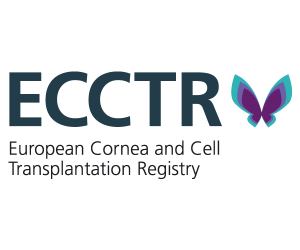 Authors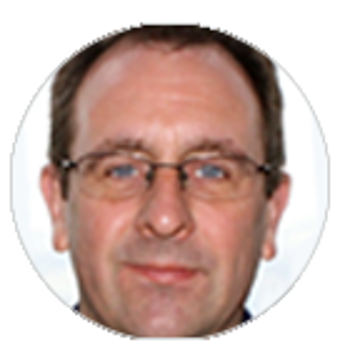 Dermot McGrath
Published
Thursday, December 1, 2022
Category
Cornea
;