;
Cataract, Refractive
Democratised Cataract Surgery on the Horizon
Mechanical cataract disassembly device could largely supersede ultrasound.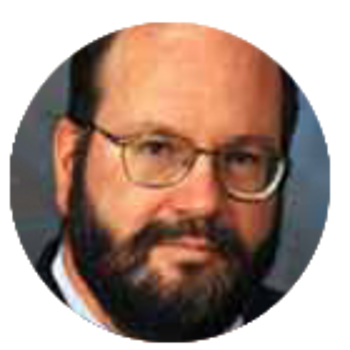 Howard Larkin
Published: Monday, October 2, 2023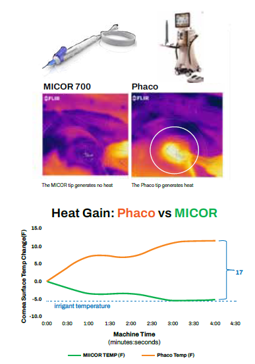 For more than 30 years, phacoemulsification has been the dominant cataract extraction method in developed countries. Now a new technology is on the horizon that could largely replace it in wealthy as well as lower- to middle-income countries.
MICOR 700 (Zeiss) is a mechanical lens fragmentation and aspiration device capable of gently removing cataracts without potential tissue damage due to cavitation and heat rise of phaco ultrasound. It uses gentle mechanical agitation for nuclear disassembly and low fluid flow for extraction, maintaining a stable chamber. A blunt tip is more "protective" against capsular bag and iris damage than the traditional phacoemulsification needle tip.
"It reaches a new level of safety with no ultrasound energy," Dr Elizabeth Yeu said.
All in your hand
The entire low-energy, self-contained device—including its peristaltic pump—fits in hand, requiring only an external fluid connection. The device is controlled entirely by a button on the disposable extractor with no foot pedal required.
Surgeons can use MICOR 700 with the same small incisions as phaco. With its pump just 20 mm from the eye, vacuum changes are instantaneous with virtually no surge, immediately pulling lens fragments into the cutting tip. Enhanced chamber stability allows surgeons more time deeper in the sulcus plane (to even the capsular bag) for nuclear disassembly, said Dr Yeu, who has done more than 200 cases with the device.
In tests and pilot releases, MICOR has demonstrated similar, or better, surgical performance to phaco in nuclear cataracts up to about grade 3.5, Dr Yeu said.
"When you watch the clinical videos, it looks like we're performing modern, at [its] best, phacoemulsification. … I just didn't think there was anything that could be more disruptive that does not use ultrasound."
Lower cost, quicker turnaround
While clinical effectiveness may be similar, MICOR beats phaco in cost and operational efficiency, Dr Yeu said. Because it requires no elaborate console, MICOR requires no periodic capital investment for a phaco console or upgrade and has a smaller operating room footprint. Similarly, maintenance and downtime costs decrease.
The tip of the handpiece is disposable and can be changed in a few seconds, greatly shortening set-up, breakdown, and sterilisation time and costs, Dr Yeu noted. In a test, MICOR set up for surgery in two to three minutes quicker than phaco, allowing faster OR turnaround between cases. Its disposables and packaging were far less bulky, requiring minimal to no sterilisation and less material waste.
"Our surgical technicians are no longer dishwashers," she said, adding that combined with reduced nuclear disassembly time, the system shaves upwards of three minutes off each procedure in overall room time.
Such cost and operational efficiency will be of ever greater value in helping a declining supply of cataract surgeons cope with rapidly rising demand, and the rise of immediate sequential bilateral procedures, Dr Yeu said. It will also help democratise small-incision cataract surgery technology by making it more affordable and practical in developing countries.
"This [technology] is absolutely primed for global outreach."
Dr Yeu described the new device at the Innovators Session of the 2023 ASCRS annual meeting in San Diego, US.
Elizabeth Yeu MD is an ophthalmologist in private practice at Virginia Eye Consultants and an Assistant Professor of Ophthalmology at the Eastern Virginia Medical School in Norfolk, Virginia, US, and President of the ASCRS. eyeulin@gmail.com
Latest Articles
;