;
Biometry Advances Driving Better Refractive Outcomes
Precise measurement of ocular biometry is critical for determining the power of IOLs being implanted.
Improvements in the accuracy and repeatability of measure­ments obtained with the latest biometry devices combined with increasingly sophisticated IOL formulas have led to greatly improved refractive outcomes for cataract patients, according to Dr Andreea Dana Fișuș.
In an overview of the range of biometry devices currently available, Dr Fișuș highlighted the importance of not only removing the cataract correctly but achieving accurate postop­erative refractive error.
"Precise measurement of ocular biometry is critical for determining the power of IOLs being implanted," she em­phasised. "And as a rule, the higher the generation of the IOL calculation formula, the higher the accuracy and the more ocular biometric parameters are required."
When comparing biometry devices, she said, it is import­ant to define what is meant by accuracy.
"When we speak of 'accuracy,' we are really describing the combination of two distinct concepts—trueness and preci­sion," Dr Fișuș explained. "The trueness of a measurement refers to the closeness between the mean of many measure­ments and an accepted value or standard. And precision refers to the closeness between repeated measurements—i.e., the repeatability and reproducibility. For a system to be as accurate as possible, it requires both precision and trueness."
Although ultrasound biometry served as the standard in clinical practice for many years, optical biometry approaches that are faster, non-contact, and more reliable have supersed­ed it. Methods include partial coherence interferometry (PCI), optical low-coherence reflectometry (OLCR), and swept-source optical coherence tomography (ss-OCT). Another promising new technology is hyperparallel OCT, which can capture more than 300,000 A-scans per second for rapid, high-resolution artefact-free volume measurements of posteri­or and anterior segments.
Many studies have shown measurements obtained with ss- OCT devices correspond well with those of PCI or OLCR devices.
"Although some of the differences in axial length, anterior chamber depth, and lens thickness parameters were statistically significant, clinically, they were insignificant," Dr Fișuș said.
A review by Kane [et al.] in 2020 showed that all optical biometry devices surveyed delivered highly reproducible measurements, and most comparative studies showed little difference in the average measures for the biometric variables between devices.
"The good outcomes reported in many of these studies led to the conclusion that swept-source OCT will be the new gold standard in optical biometry technology," she said.
Other studies have shown good agreement between the IOLMaster 700 and other ss-OCT devices, such as ANTERION (Heidelberg Engineering Ltd) and ARGOS (Alcon).
With such good repeatability in biometric measurements between different ss-OCT devices, Dr Fișuș noted clinicians may choose a device based on other criteria.
"They may look at the speed of the device, the ease with which it is used, and other features—such as if the device also measures the posterior cornea, or if it offers a view of the fovea, or whether it is compatible with an intraoperative microscope," she said.
And while intraoperative aberrometry using a device such as the ORA (Alcon) has shown usefulness in post-refractive cases, she said these have not shown an advantage compared to routine preoperative biometry in normal eyes.
The ARGOS device also offers a promising new method to obtain axial length measurements using individual refractive indices to measure each eye segment. Dr Fișuș explained this is unlike other biometers that typically convert the optical path length to a geometric axial length measurement using a mean group refractive index.
"Studies have shown that in normal eyes, axial length mea­surement using this Sum-of-Segments (SOS) approach is simi­lar or identical to conventional biometry using a mean refrac­tive index. However, there is a difference when used in longer and shorter eyes. The segmented axial length is longer in short eyes and shorter in long eyes using this method," she said.
Swept-source OCT may also be useful in pr edicting post­operative IOL tilt, said Dr Fișuș, as it offers a volumetric eye measurement.
"We can use these preoperative images to predict the tilt of the IOL postoperatively. This could be interesting for toric IOL calculations, although we do need more studies to confirm this," she said.
Dr Fișuș added a final word of caution about using ss-OCT for biometry measurements in patients with vitreoretinal disorders undergoing cataract surgery:
"We all know that when patients with epiretinal membrane have combined surgery, the IOL power calculation is often incorrect—usually due to errors in axial length measure­ments. A recent study [comparing] axial length measurements obtained by ss-OCT and PCI found no statistically significant difference between them, which means there is still a risk of a myopic shift after combined surgery."
Dr Fișuș gave this presentation as part of a recent ESCRS eConnect Webinar.
Andreea Dana Fișuș MD works at the Vienna Institute for Research in Ocular Surgery, Hanusch Hospital, Vienna, Austria. fisusandreea@yahoo.com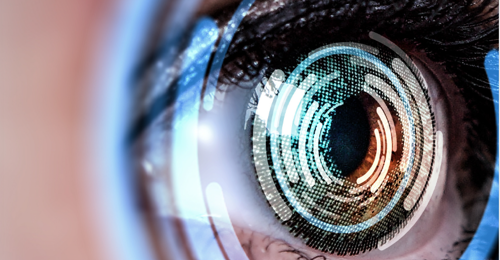 Authors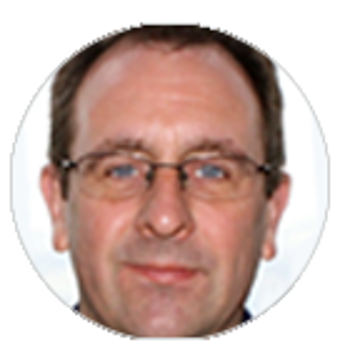 Dermot McGrath
Published
Saturday, April 1, 2023
Category
Cataract, Refractive
;