;
Cornea
Bioengineered Lenticules
SMILE-derived lenticules may provide a new form of drug delivery.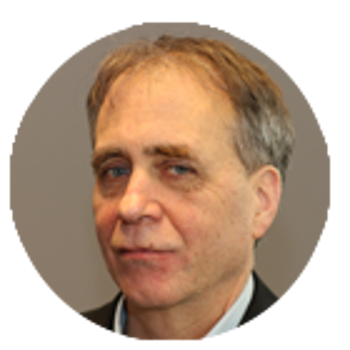 Roibeard O'hEineachain
Published: Saturday, April 1, 2023
Roibeárd O'Héineacháin Reports.
Bioengineered stromal lenticules obtained from small incision lenticule extraction (SMILE) procedures may provide a viable means of sustained drug delivery to the cornea.
A recent study suggests stromal lenticules can be efficiently decellularized and poly lactic-co-glycolic acid (PLGA) micro­particles embedded with recombinant human nerve growth factor (rhNGF) incorporated into the lenticules. The study also showed the embedded lenticules released the rhNGF from the microparticles for up to one month while preserving rhNGF activity, according to Dr Mario Nubile.
"RhNGF microparticles embedded in decellularized lenticules are an efficient method to achieve a greater concentration of drug substances for an extended period in diseased corneas, paving the way for combined surgical and medical therapy," Dr Nubile said. "Hypothetically, bioengi­neered lenticules could be used for every kind of eye drug substance—not only for corneal therapy but also for other ocular diseases."
The process
The researchers obtained the lenticules from patients under­going SMILE for -4.0 D to -6.0 D of myopia. The lenticules had a diameter between 6.0 mm and 6.3 mm and a maximum thickness ranging from 100 to 150 microns. Decellularization treatment first involved rinsing the lenticules in a phosphate buffer solution (PBS) before incubating them in a 0.1% sodium dodecyl sulphate (SDS) solution for 24 hours under 300 rpm agitation followed by three washes in PBS.
Bioengineering the lenticules required the researchers to dehydrate the tissue samples 60 degrees centigrade for two hours at room temperature, incubate them in rhNGF PLGA microparticle suspension for five hours under 200 rpm agitation, and then wash them in 0.4 ml of 0.5% sodium chloride solution.
Dr Nubile noted immunofluorescence and immunohisto­chemistry analysis showed the absence of cells in the lenti­cules as well as the presence of rhNGF microparticles within the decellularized tissue. Experiments testing the kinetic rhNGF release from the engineered lenticule showed an 80% neurotrophin release during the first 24 hours, with a massive release in the first two hours and a slow release sustained for up to 30 days.
Further investigations showed the released rhNGF pre­served its activity in binding to its receptor on pheochromocy­toma (PC-12) cells at 70% and 81% compared to its reference standard (0.750 ng/ml and 0.1875 ng/ml).
Dr Nubile and his associates are now conducting animal experiments with bioengineered lenticules, first testing the efficacy of rhNGF release in normal rabbit eyes, then in the eyes of a rabbit model of neurotrophic keratopathy.
Addressing an unmet need
The topical use of rhNGF has shown promising therapeutic results in managing neurotrophic keratopathy and other ocular surface diseases. This approach promotes endothelial heal­ing and improves corneal sensitivity and overall nerve fibre regeneration. However, there is still room for improvement, particularly in bioavailability, since generally only around 5% of topically applied medication reaches its target inside the eye, Dr Nubile emphasised.
Alternative delivery approaches have also shown prom­ising results for replacing and regenerating diseased ocular tissue. They include drug encapsulation into natural or biosynthetic micro- and nanoparticles, tissue engineering approaches based on hydrogel/collagen contact lenses, and synthetic scaffolds engineered with drugs incorporated in microparticles. But these, too, have critical disadvantages, including possible irritation from the material used, reduced transparency causing blurred vision hypoxia, and variable drug bioavailability, he cautioned.
"The development of a natural, biocompatible, non-immu­nogenic delivery system that ideally combines the advantages of tissue engineering and pharmaceutical approaches may allow us to obtain effective concentrations of drug molecules in the eye for a sufficient period."
Noting more than six million SMILE procedures have been performed as of 2022, SMILE-derived lenticules are biocompatible, transparent, avascular, and mechanically strong. Their discard represents an enormous waste of a valuable resource of tissue that can be reused for therapeutic applications. Apart from neurotrophic keratopathy, bioengineered lenticules could also help improve outcomes in stromal lenticule addition keratoplasty (SLAK) procedures in eyes with progressive keratoconus.
"A crucial point is proper tissue preservation. Cryo­preservation represents a valid method for long-term storage that maintains lenticule vitality," he said. "Creating a lenticule bank to collect, catalogue, process, cryopreserve, and distribute could be advantageous, safe, and feasible."
Dr Nubile spoke at the 40th Congress of the ESCRS in Milan.
Mario Nubile MD is based at Ophthalmology Clinic, Department of Medicine and Aging Science, "G. d'Annunzio" of Chieti-Pescara, Chieti, Italy. mario.nubile@unich.it, nubilemario@gmail.com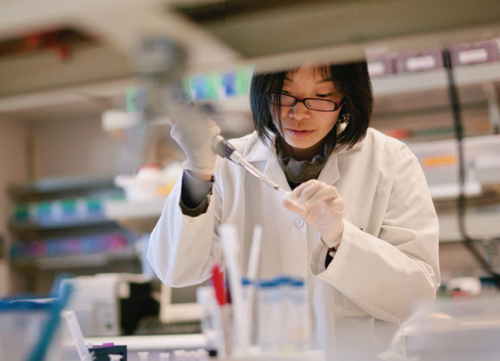 Latest Articles
;