;
Refractive Surgery, Cataract
Avoiding Pitfalls in IOL Power Calculations
Cataract surgeons should know the best approaches in biometry to obtain emmetropic outcomes for post-refractive surgery patients.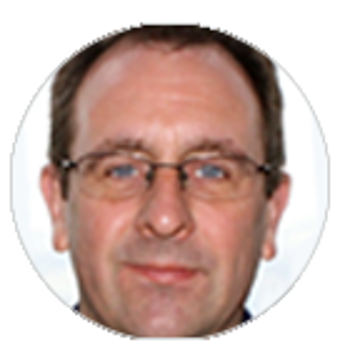 Dermot McGrath
Published: Monday, May 1, 2023
Dermot McGrath Reports
IOL power calculations after previous corneal refractive surgery (CRS) may remain challenging for ophthalmologists despite the availability of advanced measurement technologies and new formulas, according to Professor Basak Bostanci.
"Today, with the help of many new formulas, novel devices, and artificial intelligence, the refractive results we obtain in post-CRS patients are satisfactory," she said. "Having said that, I still recommend using as many variables and formulas as possible and comparing the predicted results. The final decision should be made on clinical judgment, depending on your expertise. But if you do not have special equipment or the clinical history data of the patient, then the Barrett True-K No-History formula may be a good fallback option."
IOL power is usually calculated by measuring several biometric parameters - notably axial length (AL) and corneal refractive power - and estimating the effective lens position (ELP).
"This is not difficult in a standard virgin eye, but since we make many alterations to the cornea in refractive surgery, those can be sources of biometric error," she added.
The main sources of biometric error after CRS are the miscalculation of the refractive index of the cornea, radius error, and formula error.
When calculating corneal power with keratometry and topography, the keratometric refractive index of the cornea serves as a constant value, but this is not the case after CRS.
"Because we change the ratio between the anterior and posterior surfaces of the cornea with CRS, we are actually changing this value," Prof Bostanci explained. "So, after myopic ablation, we estimate the corneal power as higher. And after hyperopic ablation, the corneal power is estimated as lower. As the refractive correction increases, the error also increases."
The radius error derives from the fact that keratometry and Placido-based topography devices measure the paracentral area of the cornea and then extrapolate the central refractive power from this measurement.
"This leads to an overestimation after myopic LASIK and a hyperopic surprise and an underestimation after hyperopic LASIK and a myopic surprise," she said.
Third-generation IOL power formulas such as Hoffer Q, Holladay I, and SRK/T, Prof Bostanci explained, use corneal power to generate ELP, leading to its underestimation and a false low IOL calculation after myopic LASIK. This creates an even greater hyperopic surprise, whereas the opposite is true for hyperopic LASIK which results in a myopic surprise.
She recommended employing a formula such as Haigis L or Shammas to overcome this problem since they do not use corneal power to infer ELP.
"We can also perform a correction using the Aramberri Double K formula, which includes the pre-LASIK K value for calculating ELP and a post-LASIK K value to calculate the IOL power," she said.
Surgeons need to keep in mind the other challenges with post-CRS eyes, Prof Bostanci said.
"These are eyes that are longer or shorter than the normal range, so they are prone to biometric errors. In addition, they may also have chronic ocular surface problems from dry eye or topographic irregularities caused by CRS, which need to be addressed before biometry," she explained. "Furthermore, these patients were motivated to pay money and take risks to obtain spectacle-free vision with their original CRS surgery, so it is important to obtain an emmetropic solution, or they will not be satisfied."
For eyes that previously underwent radial keratotomy (RK) and for which the pre-RK refraction is known, she suggested using the Barrett True-K history method with biometry data from the IOLMaster 500 or 700 (Carl Zeiss Meditec). If the pre-RK refraction is not known, she advised applying the no-history Barrett True-K formula, as it has shown superior to Potvin-Hill, SRK/T, Hoffer Q, and Holladay formulas, among others. Other alternatives that have shown non-inferiority to the no-history Barrett True include the Haigis L formula, newer formulas based on OCT or intraoperative aberrometry, and the ASCRS calculator average, she said.
After LASIK and PRK, both versions of the Barrett True-K (history and no history) are now the standard for IOL power prediction with vergence formulas for post-myopic and post-hyperopic eyes—although Haigis-L is also useful for myopic eyes. Using the Shammas formula may result in a slight hyperopic shift, while OCT-based ones may induce a slight myopic shift. Prof Bostanci added intraoperative aberrometry formulas or the ASCRS calculator also produce good results.
Although there is insufficient empirical data on IOL power prediction accuracy after SMILE, she concluded some studies showed good outcomes with both versions of the Barrett True-K and Masket formulas. Haigis-L showed a tendency for myopic shift, but Okulix ray tracing based on Pentacam HR and IOLMaster 500 biometry also showed potential.
Dr Bostanci gave this presentation as part of a recent ESCRS eConnect Webinar.
Basak Bostanci MD, FEBO is an Associate Professor of Ophthalmology at Bahcesehir University School of Medicine, Istanbul, and a cataract and refractive surgeon at World Eye Hospital, Istanbul, Turkey. drbbostanci@gmail.com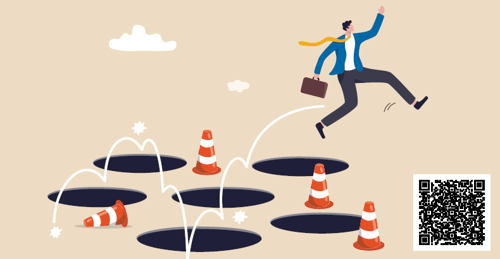 Latest Articles
;